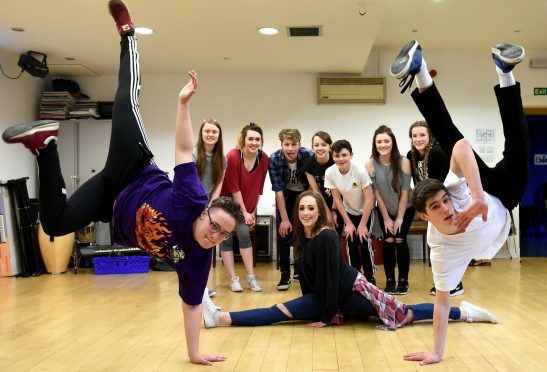 A bonanza of rap, dance and DJs is being served up in Aberdeen next month.
Talented youngsters from hip-hop schools across the north-east will be strutting their stuff – from flips and jumps to sliding scissors and freestyling.
The annual Survival concert is being held on May 1 at Aberdeen's fabled Beach Ballroom, with a myriad of musicians also taking part.
Rehearsals are at an advanced stage with hip-hop students at Aberdeen Foyer limbering up for the big day.
Musician, choreographer and organiser M.C. aka Millenium Child, said the dancers were really looking forward to the event.
The school programme celebrated its 10-year anniversary in 2015 and dancers as young as four are taking part.
He said: "Hip-hop is a great way of expressing yourself
"The authentic state is to express yourself and uplift other people.
"Your confidence gets better, you learn more skills and you're more positive about things."
Emma Miller, 21, has been involved with the hip-hop school for the last decade.
She also attends a group in Portlethen and enjoys dancing with the group, whom she described as being like a family.
She said: "I get to choreograph the younger ones, so I can pass onto them what I know".
Top local singers will also be performing, including singer and songwriter Cameron Jay.
The songstress released her self-penned five-track EP Fearless last year and has her eyes set on album as a future project.
She will be teaming up with fellow singer Shannon Andrew to perform on the night.
Tickets are available through The Beach Ballroom or by calling 07886 039021.