Commuters who use the Aberdeen to Inverness railway line could face major disruption over the next three years as the route is overhauled.
Transport Scotland is investing £170million on upgrading the 108-mile line between Aberdeen and Inverness, which involves doubling the track between the Granite City and Inverurie.
However to complete the works sections of the line will need to be closed for extended periods of time.
Representatives from Network Rail and Abellio Scotrail gave a progress report on the flagship scheme to north-east transport partnership Nestrans yesterday.
Although good progress on the scheme has been made, Abellio's Scott Prentice said serious disruptions are inevitable.
The first and last trains of the day could be made later and earlier respectively to allow work to take place during the night.
To put the scale of the disruption into context, Mr Prentice said that sections of the route could be closed every second weekend for two years, or alternatively closed for a week at a time in several blocks.
"The works will be very disruptive but the end game will be very good for this area," he said.
Mr Prentice added that it is now vital to consult with commuters and establish the "least worst" disruption scenario.
But Nestrans board members welcomed the progress report and unanimously agreed that the "end goal" will be worth the disruptions.
Vice-chairman Peter Argyle said: "Clearly there is going to be a lot of disruption and that will happen because the end goal is so very good. It is absolutely worth it.
"Clearly we don't want a position where 600 people jump in their cars and add to the congestion."
He added that work must be done to promote alternative public transport during the closures.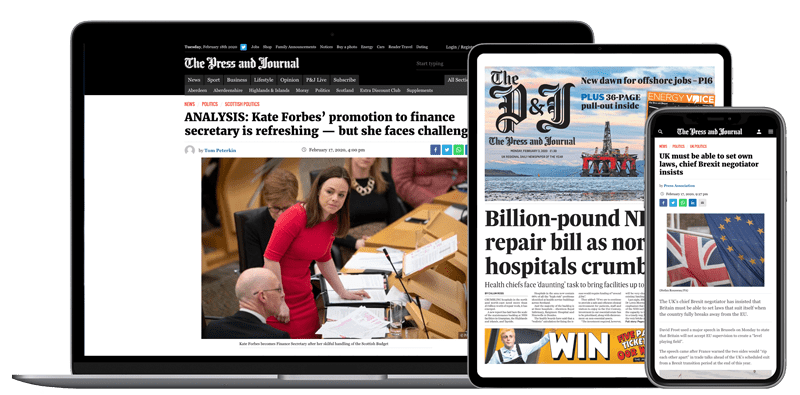 Help support quality local journalism … become a digital subscriber to The Press and Journal
For as little as £5.99 a month you can access all of our content, including Premium articles.
Subscribe