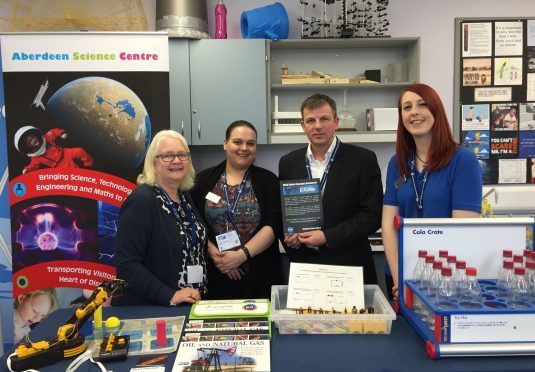 Iain Harris
An Aberdeen learning centre is set for blast-off after joining forces with NASA to hold a series of shows, workshops and hands-on activities.
Aberdeen Science Centre has teamed up with other centres across the UK to take part in Destination Space Join the Crew programme.
This initiative aims to provide families, community groups and schools with shows, workshops and other activities in celebration of the European Space Agency's first astronaut Tim Peake.
The programme has been hailed as a "great success" and will continue over the coming months.
Chief executive of Aberdeen Science Centre, Liz Hodge, said: "We are delighted to work with NASA and be part of this world-wide project.
"Aberdeen Science Centre is always eager to take part in programmes that harness the inspirational power of space exploration."
The news follows a recent Association of Science Education event which was held at Robert Gordon University, where ASC launched their first collaborative project with NASA.
The venture, called 21st Century Explorer, included pupil-led investigations designed to be carried out in the classroom with introductory information provided by industry experts.