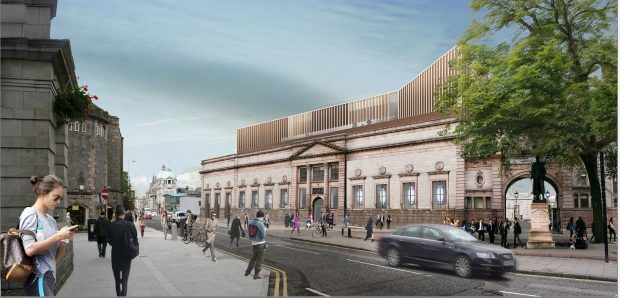 A HIGH-PROFILE council campaign to raise £10million towards the revamp of Aberdeen Art Gallery has generated just £580,000 in 15 months.
The total cost of the ambitious regeneration has been estimated at £30million, with work scheduled to be complete next winter.
A Heritage Lottery Fund grant of almost £10million was given to the council towards the work, while the local authority committed a matching amount from its non-housing capital fund.
A fundraising drive was also launched in the hope that culture lovers across the north-east would help raise the remaining £10million, which has meanwhile been underwritten by the council so work can proceed.
Last August, council chiefs admitted they had raised £200,000 towards the work.
Now officers have revealed that nine months later, the tally has climbed to £580,000.
The project includes the creation of 21 gallery spaces in place of the existing 11, a 5,381sq ft space to showcase "international-quality" exhibitions and a community gallery in a new wing at the rear of the building.
The funding campaign was launched in January last year, when the charity Aberdeen Art Gallery and Museums Development Trust, was established.
Last night SNP group leader Stephen Flynn – who asked officers on the council's finance committee for an update on the fundraising drive – claimed the administration were "gambling" on the generosity of citizens.
He said: "We had warned them that this funding proposal was extremely ambitious and was potentially fantasy.
"We have seen a number of projects go drastically over time and budget and this could be more of the same.
"It's incredible that an administration that is constantly moaning about their funding levels would take such a gamble with the city of Aberdeen."
Dustin Macdonald, chairman of Aberdeen City Centre Community Council, said last night the scale of the funding gap was "worrying".
He said: "With crowdfunding, which this essentially is, you can usually tell if you will reach the target within the first couple of months so it is worrying they have only raised this so far.
"I think the council needs to advertise to appeal to as many people as possible."
But last night finance convener Willie Young said: "This is typical bluster from the SNP – they voted against the art gallery project and in doing so showed their true colours.
"In administration all they gave the city of Aberdeen was £127million of cuts, what we're doing is launching the biggest regeneration programme in the city's history.
"We have underwritten the £10million and fundraising will continue indefinitely until we raise it.
"Not a penny of taxpayer's money is at risk and what's more we get a new art gallery at the end of it."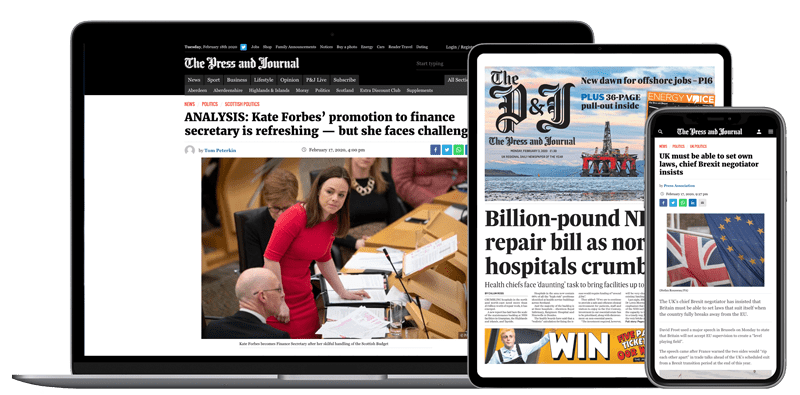 Help support quality local journalism … become a digital subscriber to The Press and Journal
For as little as £5.99 a month you can access all of our content, including Premium articles.
Subscribe