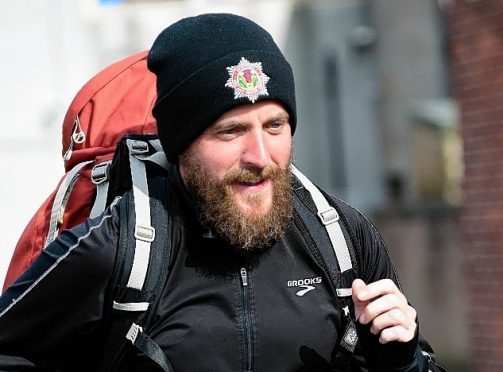 A charity runner who is aiming to cover 5,000 miles of British coastline has completed the stretch of his journey around the north of Scotland.
Wayne Russell set out from London in September last year to run the entire coast of Britain in memory of his sister Carmel Webb, who died three years ago after a battle with a rare heart condition.
Despite her terminal illness, Carmel dedicated her life to charity and Mr Russell is now on the road ensuring her legacy is not forgotten.
Last night, the 34-year-old said: "I'm inspired by the passing of my sister Carmel, who died of a rare heart disease. Despite being terminally ill she did a huge amount for charity and in the community.
"When she died, instead of getting sad I set up a Facebook group to encourage people to do good deeds. I wanted to so something big and, as I had just started running, I thought I could run the coast of Britain."
Mr Russell set himself a target of raising £25,000 for the Superhero Foundation, which encourages volunteers to take on seemingly impossible challenges to raise money for families struggling to overcome serious mental and physical illnesses.
The IT worker, who is involved in digital inclusion to support people with learning difficulties, has already raised more than £8,000 and hopes that as he approaches the finish line that figure "snowballs".
With around 1,000 miles left to go until he reaches London once more, Mr Russell has now run the entire west and north coastlines of Scotland.
"The west coast of Scotland – I've never seen beauty like it," he said. "My cheeks hurt from smiling so much."
He was initially sleeping rough in doorways and in a compact tent as he travelled around England and Wales, but more recently been has been bunking down in fire stations around the coast thanks to the generosity of the Scottish Fire and Rescue Service.
"And tonight in Ellon I'm staying in a hotel – one of the firemen's dads sorted me out," he added. "I will be the first proper bed I've slept in for months."
To donate to Mr Russell's campaign before he finishes his journey in late June, visit: uk.virginmoneygiving.com/fund/waynerussell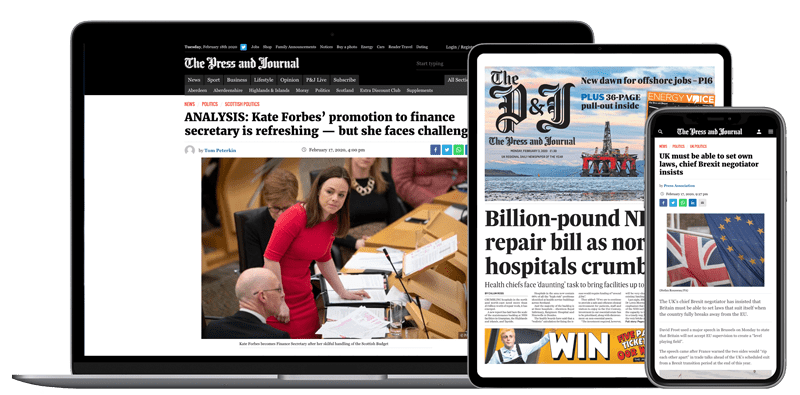 Help support quality local journalism … become a digital subscriber to The Press and Journal
For as little as £5.99 a month you can access all of our content, including Premium articles.
Subscribe