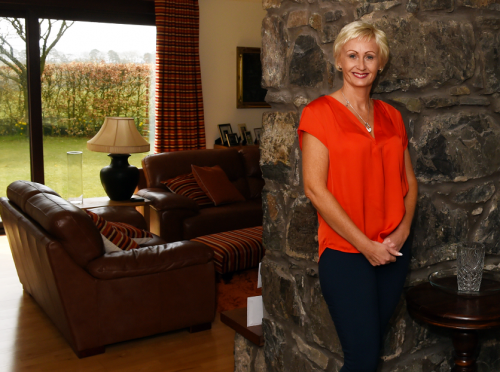 Emma Wilson was determined to do one thing after beating cervical cancer – raise awareness of the illness and its symptoms.
The 45-year-old successfully finished her treatment at the end of 2014.
But her oncologist, Dr Graham Macdonald, told her that if the cancer had been discovered just six months later, curative treatment would not have been an option.
Emma, of Kinmuck, Inverurie, is on long-term sick leave from her position as a pharmaceutical medical specialist.
She first began experiencing cramps and irregular bleeding two years ago while going through a divorce.
She had undergone regular smear tests, and she put her symptoms down to stress.
The mother-of-two said: "I was having these symptoms for about nine months.
"It is a long time but I genuinely thought it was because of the stress I was under.
"I have a medical background so I have absolutely no excuse.
"I had an eagle-eyed GP. I'm forever grateful to the Fyvie Oldmeldrum Group for their urgent referral and continued first class care.
"This is why I want to give the message that it's not just about having your smear tests regularly, it's about listening to your body and doing something about it right away.
"There isn't a day that goes by where I don't read an article, especially about young ladies, who are not keeping up to date with their smears or are too young to have a smear test and it's too late."
Emma's experience was a difficult one, not just for her but also her two sons, Cieran, 17, and James, 12.
But with the help of her good friend Diane Gilmour, they made it through.
Although Emma and Diane had only been pals for a short while before the diagnosis, Diane made the time to look after Cieran and
James, and made sure they were involved with her family's activities.
Emma said: "Diane turned out to be my absolute rock.
"We both lived in the same village and our children went to the same school and played rugby together at Ellon Rugby Club so we had started to get friendly.
"We're very, very close now – she's a friend in a million.
"She had two children of her own and kind of adopted mine as well.
"James was like another member of the Gilmour family for six months.
"She would come to the brachytherapy (an advanced cancer treatment which uses a high radiation dose) ward with me and she would always make me laugh.
"She would often be found with a sick bucket on her head, pretending it was a hat. I don't think we were supposed to have that much fun.
"She never stopped believing in me.
"I feel extremely lucky to have been surrounded by support from my family and network of close of friends."
Although Emma does not know if she will ever make it back to work due to the long lasting side effects of treatment, she is just glad to be able to be with her family, friends and husband, John, 51.
The couple met at the end of 2014 and were married in February this year.
Emma said: "He's just been fantastic and he is the most incredible man.
"It takes a strong, confident, good man to take on a lady with a cancer diagnosis.
"Although I had fantastic support from my friends and family throughout my treatment, I still longed for that special person in my life.
"We met by chance and the rest is history. He's more than what I hoped for. He is my miracle."
Tragically, 27 days before the wedding, Emma's mother died after a long battle with breast cancer.
"It was her last wish to come to the wedding," said Emma.
"She would be very, very proud as Courage on the Catwalk is for her as well."
Emma will take part in the Friends of Anchor fundraising fashion show, after being nominated by Diane, to say "thank you" for all the support she had from the charity's medical staff.
She also hopes to stay involved with fundraising after the event, as she wants to help make a difference to others.
She said: "Friends of Anchor are such an important charity as they look after what the patients need and what the medical teams need to fight cancer, such as equipment and clinical research.
"What I like best about the charity is that it's not specific to one kind of cancer patient – it's for all of us.
Emma is also extremely grateful to Dr Macdonald and thankful for the "first class" oncology treatment she received.
She said: "When I was diagnosed, I remember specifically, he didn't throw lots of information at me, he just put all of his paperwork down and looked at me and said 'Ok, tell me about you'.
"He actually made me feel like a human being.
"He took the time to know what was motivating me and he knew I was desperate to see my children grow up.
"Whilst I don't know what the future holds, nobody does, I know I will face it head-on with my new husband John."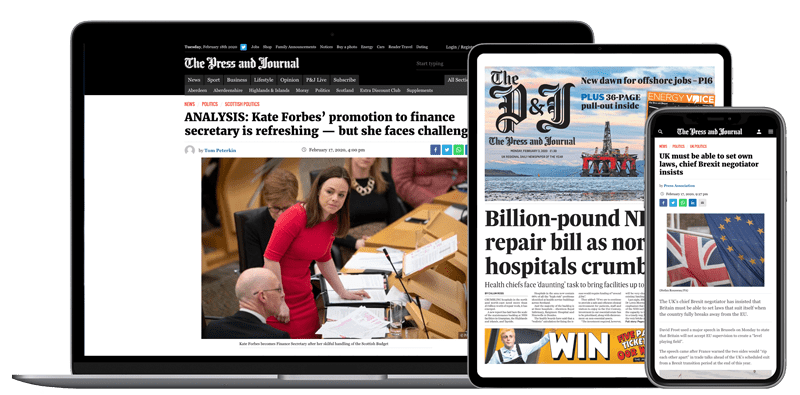 Help support quality local journalism … become a digital subscriber to The Press and Journal
For as little as £5.99 a month you can access all of our content, including Premium articles.
Subscribe