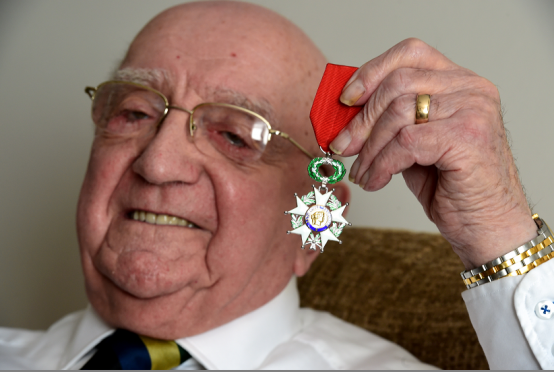 A D-Day veteran received France's highest medal of honour at a discreet ceremony at a north-east church.
John Johnstone chose to be given his award at his local kirk after being told he had just missed an official ceremony at Aberdeen's town house.
The 95-year-old said: "I asked the minister at Dyce Parish Church as I wanted to have all my family and friends there to see it."
Mr Johnstone was awarded the Ordre national de la Legion d'Honneur, with the highest rank of Chevalier, after applying for it in 2015.
He joined the Gordon Highlanders in 1939 and was among the troops taking part in Operation Overlord – now referred to as D-Day – who landed on Arromanches beach, code named Gold, on June 6 1944
Mr Johnstone said: "I drove General D A H Graham's staff car and it was my responsibility to waterproof it.
"If we didn't do it right, then the vehicle was going to sink. We were all issued with rolls of waterproof tape.
"I also had sandbags in the boot, in the back seats, I was sitting on sandbags in case of mines.
"I drove off the landing craft and the car just sank to the bottom of the sea, the water was half way up the windscreen, my first reaction was 'gee I'll have to put on the wipers'.
"But it drove through the water right on to the beach, no bother.
"It was quite quiet, we were very lucky landing at that part."
From there Mr Johnstone moved up through France and Belgium towards Arnhem where he remembers seeing paratroopers "turn the sky black" as they landed in an operation later recounted in the book A Bridge Too
Far and the film of the same name.
Mr Johnstone was later sent to Oslo in Norway, and helped commandeer deposed Nazi occupation leader Vidkun Quisling's mansion.
Mr Johnstone was demobbed from the Army in August 1946, and returned to Inverurie to finish off his plumbing apprenticeship, eventually working for the water board until he retired in 1985.
His wife, Rosalind, said: "I feel I have to curtsy every time I come into the room now."
Great-grandfather Mr Johnstone said of France: "I often wished I had gone back."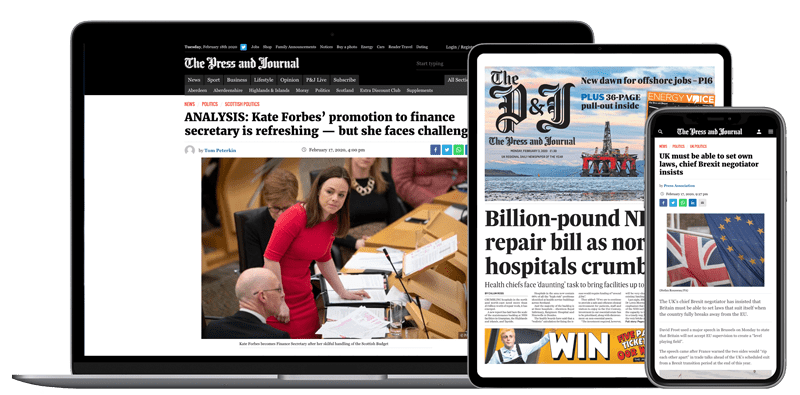 Help support quality local journalism … become a digital subscriber to The Press and Journal
For as little as £5.99 a month you can access all of our content, including Premium articles.
Subscribe