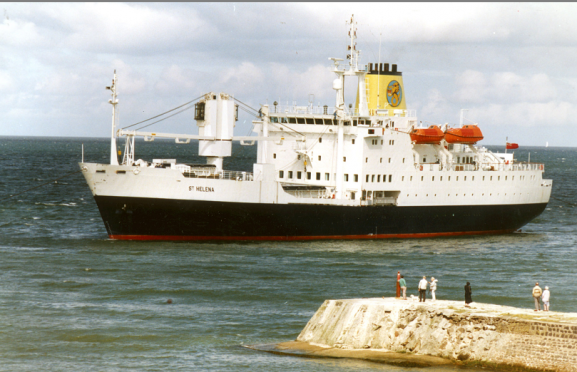 The last ship built in Aberdeen is about to be decommissioned after serving for 26 years as the sole lifeline to one of the world's most remote communities.
The Royal Mail Ship (RMS) St Helena has been ferrying passengers and cargo to and from the island – a British Overseas Territory in the South Atlantic – since 1990.
From wind turbines to livestock and everything in between, the 6,700-tonne boat has travelled 2.5 million miles and has carried 101,000 passengers since taking over the route from Cape Town to the outpost.
The vessel, which is one of only a handful of ocean-going ships in the world still to carry the title RMS, is expected to make her final trip in July.
First built in Aberdeen in 1989, the RMS St Helena has become an important symbol for the 4,000-or-so residents of the tiny, ten-mile long island where Napoleon was famously imprisoned in 1815.
But now, with the upcoming opening of an airport on the island, the vessel is to be sold to the highest bidder.
Matt Young, the Scottish chairman of St Helena Line, which owns the vessel on behalf of the island's government, said: "St Helenians – known as Saints – regard the ship as an extension of the island, as soon as they get on board, they feel back at home.
"It's a very emotional time for them ,as they have a great affection for the ship."
John Clement, who was a government estates adviser on St Helena until last year, said: "Saints have very fond memories of the ship because it is the source of their connection with the outside world.
"You formed a close friendship with the people you met on the ship which carried on for the duration of your time on the island and beyond.
"It must have the gym with the best views anywhere – a small room behind the funnel with panoramic windows looking back out across the ocean.
"There cannot be many treadmills where you can do your miles while watching an albatross soar by or a whale breaching."
Several potential buyers have already expressed an interest in purchasing RMS St Helena, but before that she is due to make a farewell visit to London in June, sailing under Tower Bridge for the first time.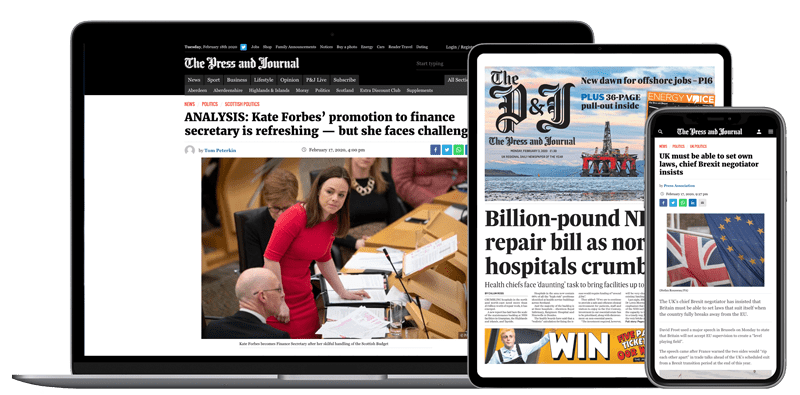 Help support quality local journalism … become a digital subscriber to The Press and Journal
For as little as £5.99 a month you can access all of our content, including Premium articles.
Subscribe