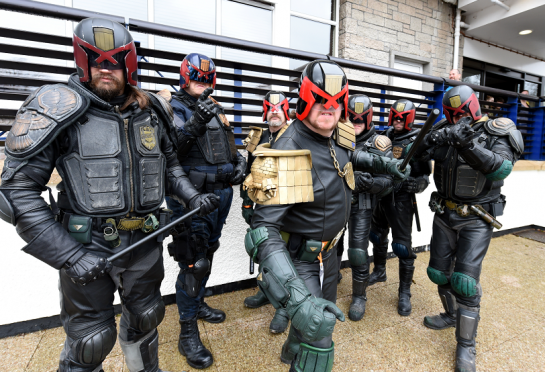 Thousands of comic book fans dressed up as superheroes descended on Aberdeen this weekend for the Granite City Comic Con.
The Hilton Treetops was packed out with science fiction, pop culture and graphic novel enthusiasts clad in the colourful costumes of their idols, all eager to snap up merchandise and get the chance to meet some of the creators of their favourite stories.
These included John Wagner, the creator of Judge Dredd, actor Robert Llewellyn, who played the android Kryten in hit sci-fi sitcom Red Dwarf, and Paul Blake, who played the laser-toting alien Greedo who was shot by Han Solo in Star Wars.
And over the course the weekend-long event attendees – some of whom came from as far afield as Norway, Germany and Sweden – helped to raise hundreds of pounds for the north-east based cancer charity Clan through rare memorabilia auctions, raffles, and other fundraising activities.
Colin Penny, one of the event organisers, said he was pleased his team had managed to address the queuing problems from last year that resulted in people standing in line for up to three hours at a time to get into the comparatively small Transition Extreme centre at the beach.
Mr Penny said: "It went spectacularly, it was really good, we've had a lot of positive feedback already.
"We haven't got the final numbers yet but we had a good few thousand people come through the doors.
"Compared to last year, where we had loads of problems with queuing, everyone that turned up this weekend got inside the convention within at least half an hour, there were no major problems at all, and plenty of smiles all round.
"We've still got to confirm our plans for next year, but with this weekend's success we're definitely planning to do it again next year – if not larger, then at a similar scale to this year.
"We haven't counted the full total of what we raised for Clan, but I know for sure we've raised loads of cash for them already, hopefully even more than last year."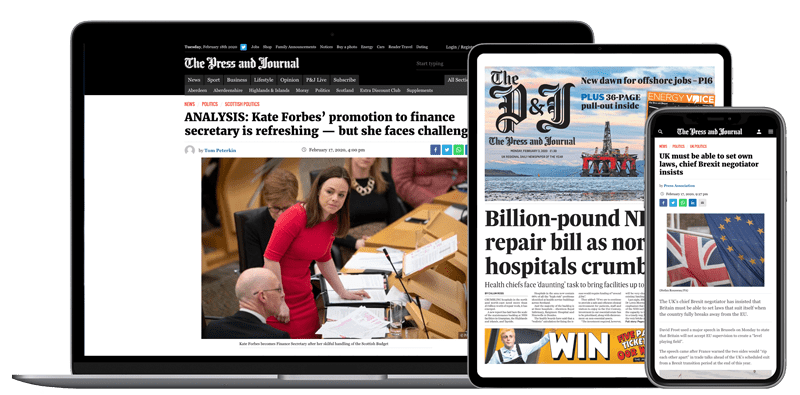 Help support quality local journalism … become a digital subscriber to The Press and Journal
For as little as £5.99 a month you can access all of our content, including Premium articles.
Subscribe