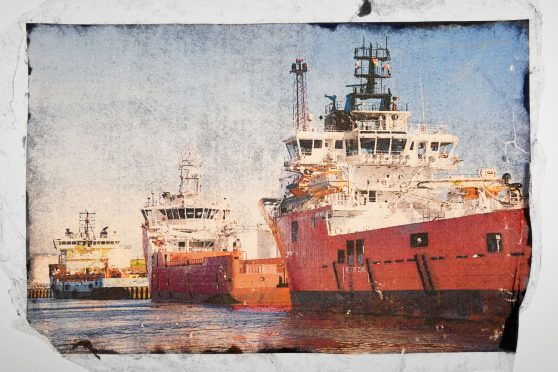 A Robert Gordon University student has created an artistic exhibition inspired by the oil and gas downturn in Aberdeen.
Suzanne Forrest, who is in her final year of studying commercial photography at RGU's Gray's School of Art, has put together the project, based on the challenges facing the north-east's biggest industry.
The student artist said she wanted her work, which will be exhibited at the university next week, to reflect these challenges both through her photography and the medium her photographs are printed on.
Ms Forrest added: "My project is a response to the oil crisis that has catastrophically rippled through the local economy.
"It considers a once strong, powerful and seemingly invincible industry, reflecting on its current state while questioning its future.
"I took what could be perceived as typical oil and gas-related imagery and combined it with a medium that I felt conveyed the fragile state of the economy.
"The acrylic medium bonds with the toner within the prints which allowed me to remove the backing paper from the prints and I was left with an image suspended within an acrylic skin.
"This process is fragile and unpredictable, akin to the industry that it depicts."
Ms Forrest's exhibition, part of the Commercial Photography End of Year Show, will be on show from Tuesday May 10 to Saturday May 14 at Gray's.