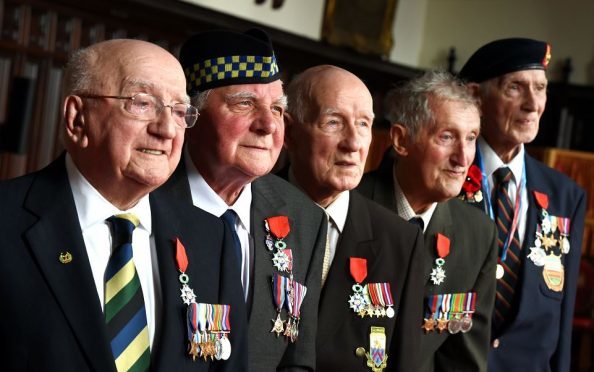 Veterans who survived one of the most crucial assaults of World War II were honoured for their role in the liberation of France yesterday.
War heroes from Aberdeen, Aberdeenshire and the Highlands were among those who received France's highest honour – the Ordre national de la Legion d'honneur – at the ceremony in the Granite City's Town House.
All five men participated in the Battle of Normandy – with several even landing on D-Day – for the largest seaborne invasion in military history.
The ambassador for France in the United Kingdom, Sylvie Bermann, presented them with their medals on behalf of the country's president, Francois Hollande.
"Gentlemen, you are living witnesses to a history you wrote on our soil," she told them. "A history which shaped your identity, our identity and those of Britain and France."
Gordon Highlander John Johnston landed at Arromanches Beach at 11am on D-Day – also his 24th birthday.
"I still think about my friends that didn't come back", said the 95-year-old, from Inverurie man.
"I was called up on September 1, 1939 and served right through to the August 26, 1946.
"It was the unknown. You didn't know what you were going to, there was so many troops landing and it was such a battle.
"It wasn't only D-Day, I think it would have been decision day for the whole world.
"It's a marvellous medal to receive and really I am very proud to get it but I just keep thinking of those that couldn't get it."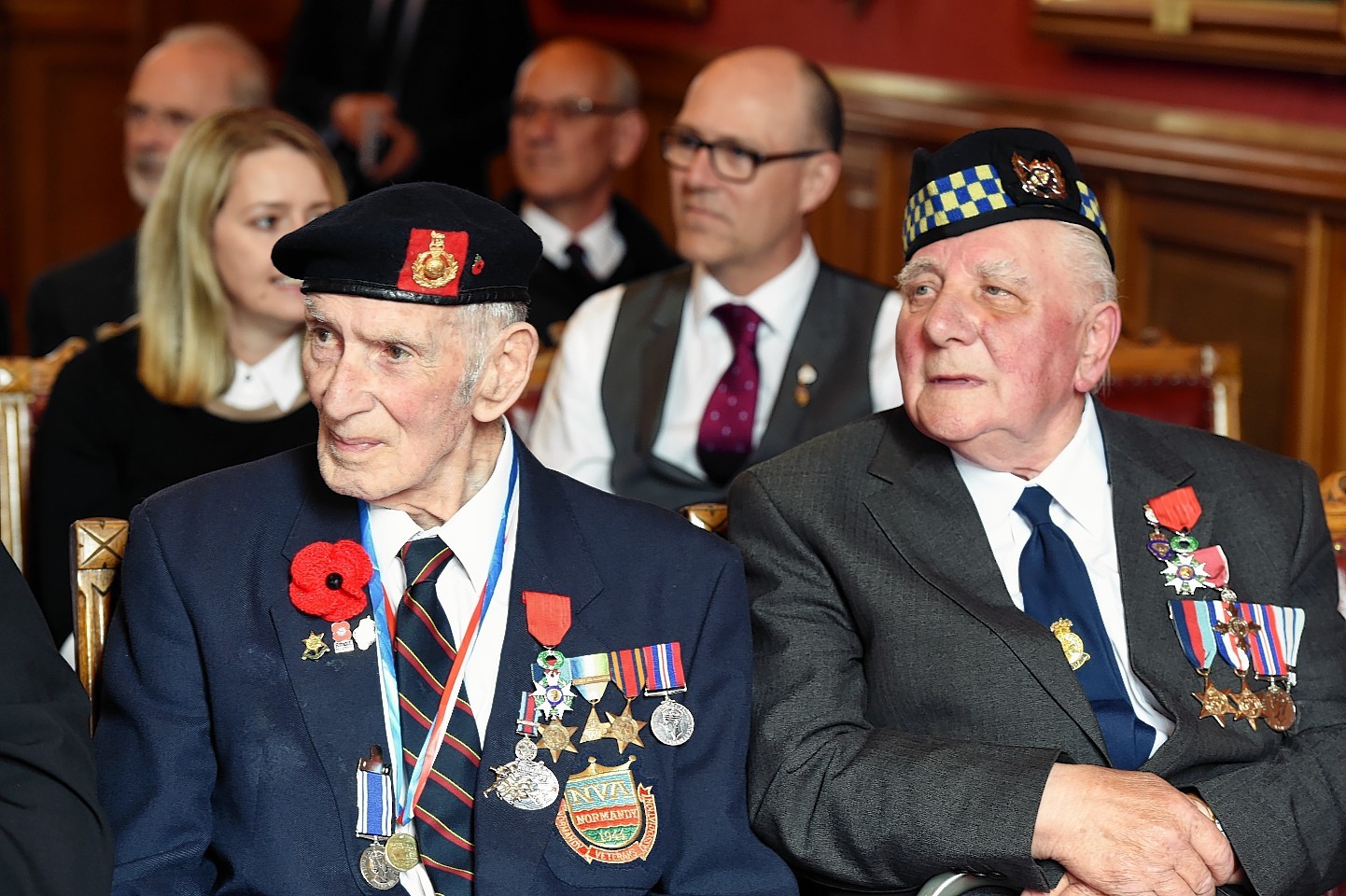 Mr Johnston was a driver for the Major General Graham during the fighting, and also served in Belgium and Germany.
Peter Davies, of Mintlaw, was 19 when he volunteered for the Royal Artillery and was sent to the sands of Normandy on day six of the assault.
Mr Davies, 91 – originally from Coventry – said: "After about two weeks I was posted in 77th medium regiment Royal Artillery
and I went right through with them, right through to victory in Germany."
He fought in the Netherlands, Belgium and Germany before the war's end.
Fifty years later, he discovered his wife Betty had played a crucial role in it too – working on the Enigma machine at Bletchley Park.
Alexander Burnett, 91, was an 18-year-old Culter miller when he was called up to the fighting, joining the Navy on board the HMS Nelson, which replaced the HMS Rodney on day five of the Normandy landings.
He said: "They gave me the chance to go to the tin mines in Cornwall instead of the forces, I said there is no way I am going to the tin mines.
"In France we were off the coast of France bombarding the Germans. My action station was a 47 anti aircraft gun, I was on them. I finished up in Singapore.
"It is a shame because they were human beings as well, the Germans. We won the war, but I don't know if we gained anything. Destruction is terrible."
Duncan Cormack, 91, of Thurso was a Royal Marines coxswain commanding a landing craft which transported the troops to the sands of Normandy from D-Day onwards.
The former policeman was 18 when he signed up, also serving in the Netherlands and Burma.
Speaking at yesterday's ceremony, his son Bruce Cormack, said: "He was there on D-Day, he was landing them on the beach under fire. The hardest thing my father always said was they would lose a few people every time they landed them on the beach."
Methlick man, William Adie MBE, was a garage worker when he enlisted to the RAF at 17-and-a-half.
He was sent to France in 1943 as part of the air-sea rescue main craft unit.
The 90-year-old said: "It was from the air that we were worst, you never knew when the moment would come.
"You saw everything, planes – some of them tumbling to the ground, you always got a sorry feeling whether they were the enemy or not. Just tumbling down to earth like that."
He also saw action in Belgium and following the war met his wife, Odette, whilst stationed in Paris.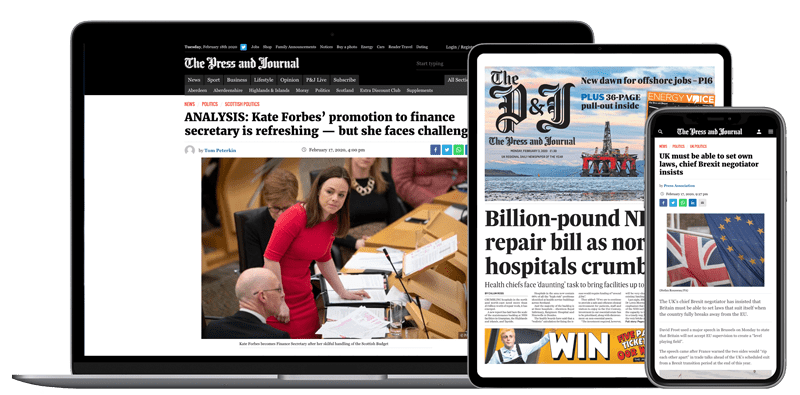 Help support quality local journalism … become a digital subscriber to The Press and Journal
For as little as £5.99 a month you can access all of our content, including Premium articles.
Subscribe