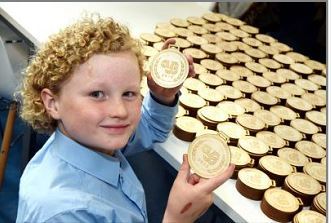 A creative youngster at a north-east school has designed a medal for the Aberdeen Youth Games Festival of Sport.
Make Aberdeen invited all primary school children in the city to take part in the design competition for the festival, which takes place later this week.
Tom Robertson, from Mile End School, beat off the competition and yesterday he was delighted when he saw how his creation on paper had turned out in real life.
He said afterwards: "I'm really happy to have one.
"We were given a sheet to draw our design, I did the design of the Aberdeen International Youth Games and did some ribbons and patterns around it."
Class teacher Ashley Sutherland added: "I'm delighted that Tom won, I'm very proud of him.
"He's a very creative boy and tries to think outside the box."
The competition was commissioned by Gray's School of Art.
Daniel Sutherland, a course leader in 3D and product design at Gray's and competition judge, said: "We opened up the competition to all schools in Aberdeen and a panel chose Tom's design.
"We looked for a design which promoted the spirit of inclusion and effort in the games.
"The medals will be handed out to everyone who takes part as a reward for their effort."
The festival of sport will be held at Aberdeen Sports Village on Friday.
The project is led by lecturer in sport at RGU Bryan McCann.
He said: "It's great to see Tom's winning design on our Aberdeen Youth Games medals this year and we're very proud to
involve pupils in our preparations for the festival of sport.
"The schools have really got behind the project and unveiling the medal is a great way to get the countdown to the festival started.
"We hope to have another very successful event this year which will inspire young people to take up a new sport."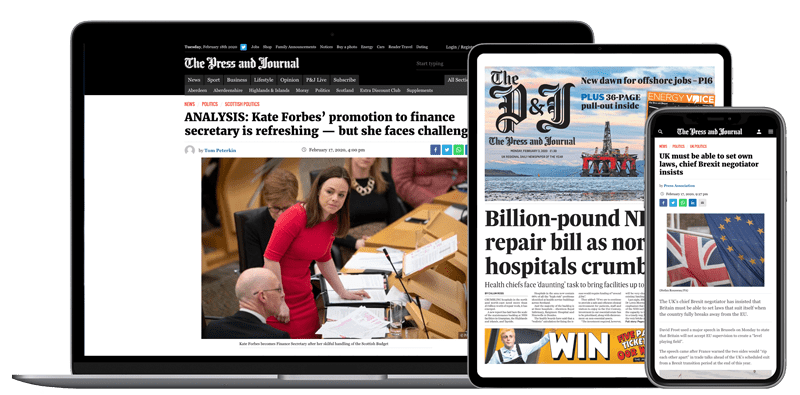 Help support quality local journalism … become a digital subscriber to The Press and Journal
For as little as £5.99 a month you can access all of our content, including Premium articles.
Subscribe