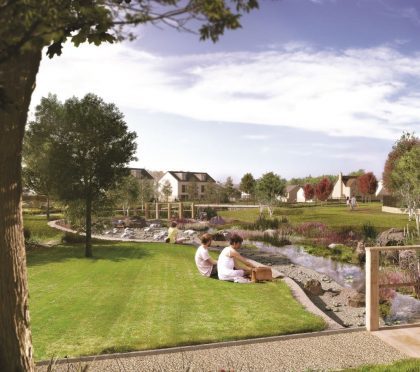 Fresh images have been released of a £1billion housing development in Aberdeen.
Construction on the first stage of the 3,000 home Stewart Milne project at Countesswells began last month.
The development will be phased over 15 years with hopes of boosting the local economy and supporting 1,000 construction jobs in the north-east.
The latest images show how the new community, which has been described as a "small new town" by developers, will look
once it is completed. Their release coincides with the official launch of the community this weekend.
With a range of homes on offer, including detached, semi-detached, terraced homes, and apartments, the pictures also show an abundance of pedestrianised areas, including idyllic public garden areas.
Developers Countesswells Development Ltd – part of the Stewart Milne Group (SMG) – said last night they hoped the carefully-planned designs will help instil a sense of community spirit among its residents.
Glenn Allison, SMG chief executive, said: "The result will be a community of unique character that reflects the quality of its setting and which is well connected in terms of the relationships between homes, public spaces and amenities and to the city and surrounding countryside. The carefully considered mix of house types and design will further contribute to the sense of a true community of character and quality.
"This is an enormously exciting project for us as we prepare to create the first homes, streets and neighbourhoods. The results of which are going to make a lasting impression on residents and visitors alike in the years to come while making a strategic contribution to the city and region's housing supply and quality of environment."
The first phase of the development consists of more than 200 homes.
In addition to the new homes, developers also plan to build a new secondary school and two primary schools, healthcare facilities, business units, and retail and leisure space.
Earlier this month, Countesswells Road was closed between its junctions with Cults-Kingshill and the Craigton Road to allow work to progress. The road will remain closed until July 9.
And from August 19 to December 16, the Kingswells roundabout to Cults will be closed to all motorists except for access between the Kingswells roundabout and the route's junction with Blacktop Road.
Developers have said the closures are essential because Countesswells is isolated from vital utilities.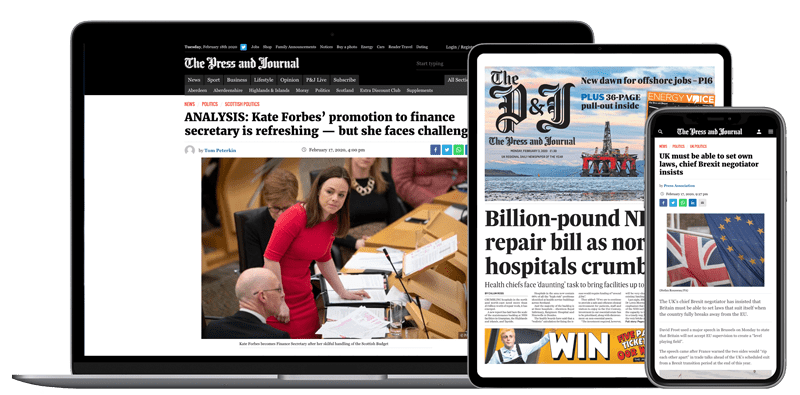 Help support quality local journalism … become a digital subscriber to The Press and Journal
For as little as £5.99 a month you can access all of our content, including Premium articles.
Subscribe