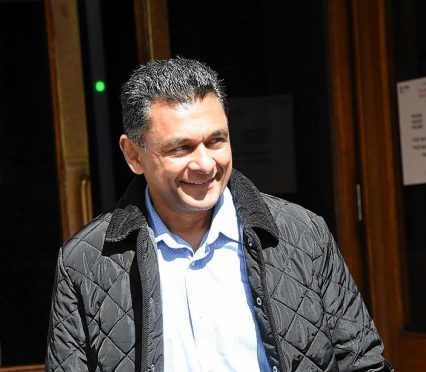 A senior Aberdeen University lecturer has been fined after he failed to turn up for jury duty.
Dr Thangavel Thevar had been cited to attend at Aberdeen Sheriff Court on April 25 to see if he was needed as one of the jurors for a scheduled trial.
Although he was not picked, he was instructed by the sheriff's clerk to call the hotline everyday that week to ensure he was not needed later on.
And two days later, the remaining pool of jurors were requested to return to the court so 15 other men and women could be empanelled for a new trial.
However, Thevar failed to call the hotline and did not attend.
As a result Sheriff William Summers fined the engineering lecturer, and five others, £400.
Yesterday Thevar appeared before the sheriff in a bid to try to have the fine remitted.
Representing Thevar, solicitor Duncan Love said his client, who is originally from Singapore, had not heard the instructions from the clerk to call back every day.
He said he occasionally struggled with English as it was not his first language, and asked the sheriff to accept it was a genuine mistake.
Mr Love said: "He is a respectable member of the community, a university lecture and would have certainly been willing to take part in his civic duty had he been required. It was a genuine mistake on his part."
But Sheriff Summers said he found the explanation "difficult to believe".
He said given the fact he lectures university students his command of English would have to be good.
He said: "You were cited and you should have been there. You were one of many who didnt attend that day. If members of the public are sited they should attend it's there public duty."
The sheriff refused to remit the fine.
Jennifer Shaw was also fined £100 for not attending through the week despite claims that she didn't realise she had to continue to phone the hotline after the first day.
However, the sheriff did remit the fines of Joseph White and Rebecca Kalume after they sent in letters explaining their absence.