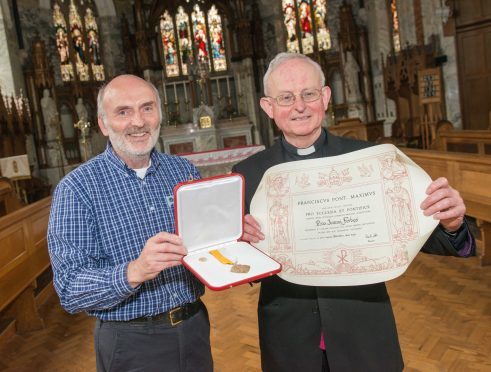 An Aberdeen man has joined a host of European royalty in receiving the Roman Catholic church's highest award for lay people.
Ian Forbes, the manager of Blairs Museum on South Deeside Road, is now among the likes of Queen of Spain Sofia, Princess Benedikte of Denmark and Queen Paola of Belgium in receiving the Pro Ecclesia et Pontifice.
Bishop Hugh Gilbert, of the Diocese of Aberdeen, presented Mr Forbes with the prized medal, also known as the Cross of Honour, this week.
Mr Forbes was a student at Blairs College, the junior seminary, from 1968-1972.
From Blairs, he proceeded to Edinburgh University graduating with a BSc degree in geography and later qualified as a teacher of geography, modern studies and RC RE.
In 1977, Mr Forbes was invited by the then Blairs College rector, Canon Benjamin Donachie, to return to teach.
Two of his students at Blairs were Archbishop Leo Cushley and Bishop Brian McGee.
Blairs College closed in 1986, but 23 years later was again invited to return to the site – this time as manager of the Blairs Museum: the Museum of Scotland Catholic Heritage.
Mr Forbes was delighted to be given the honour from the Vatican, and said: "I had no idea that I had been nominated and so I was astonished and completely taken aback when, at what I thought was a routine committee meeting, Bishop Hugh announced: 'Ian, it is on behalf of Pope Francis…'
"Having registered that I was receiving a papal award, I felt deeply honoured.
"As the current custodian of Blairs Museum, I was enormously grateful, privileged, and delighted to accept the award in recognition of the work of all who have contributed to the museum – staff and volunteers past and present, the Friends of
Blairs, and all the Museum's supporters."
Bishop Gilbert said Mr Forbes had gone "far beyond the call of duty".
He added: "He has seen the museum through floods and power-cuts, worked hard to ensure a high standard of maintenance and exhibition, has always been available to answer the enquiries of researchers, and is an inspiring guide to the museum's many visitors.
"It was a privilege on behalf of the Holy Father, the diocese of Aberdeen and all who have Blairs Museum at heart, to present
Mr Forbes with the Pro Ecclesia et Pontifice Award."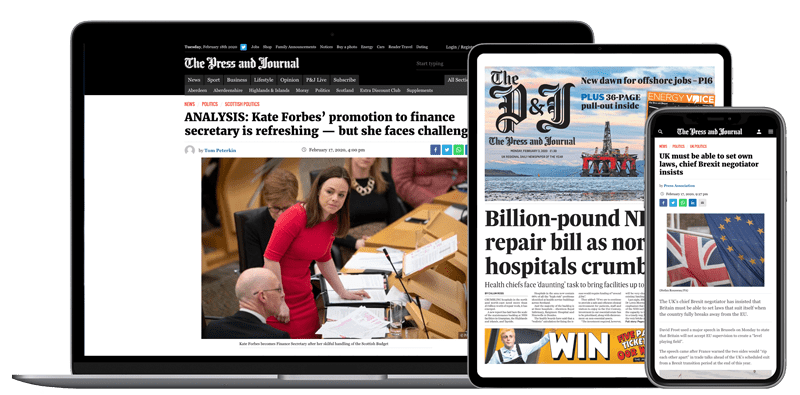 Help support quality local journalism … become a digital subscriber to The Press and Journal
For as little as £5.99 a month you can access all of our content, including Premium articles.
Subscribe