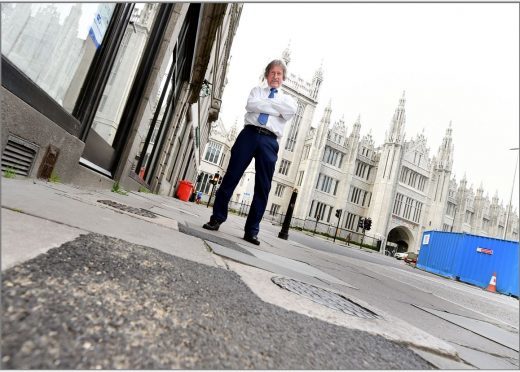 Fears have been raised that city-centre paving slabs are being replaced with "cheap and ugly" surfacing.
Certain cracked stones in streets like Upperkirkgate, Union Street and Union Terrace have been replaced with the bitmac material in recent months.
Now publican Colin Cameron, who operates the Kirkgate bar, Masada bar and the Bridge Bar, called the replacements "a disgrace" and said the council must not install anymore.
He said: "I don't know whether it is due to penny pinching or just laziness but it just looks terrible.
"I think as a city we should be making the streets fit in with the surrounding granite buildings, this bitmac or whatever is just an eyesore.
"I understand that cracked slabs must be replaced, but it's just annoying that they would choose to do it like this.
"They should use new concrete."
The material is intended to be a temporary solution and it's understood that the replacements were part of a trial.
The council's annual pavement improvement programme has recently began.
Midstocket and Rosemount councillor Bill Cormie said he was worried that if the new material was laid down in more areas it could cause a "loss of civic pride" and leave a poor impression with visitors.
He said: "This bitmac doesn't just look ugly and cheap but there is no way it could last as long as the slabs.
"The material could also lead to a loss of civic pride from the people of the city and it just looks atrocious to tourists.
"What would they think if they're coming off the train and they see this stuff in the historic city centre.
"I hope it doesn't spread much further into the city centre."
An Aberdeen City Council spokeswoman said the replacements were not a part of an official policy and said it was a temporary solution.
She said: "Aberdeen City Council does not have a policy of replacing pavement slabs with bitmac in the city centre.
"Bitmac is used on outlying areas where slabs are damaged by tree roots as it is more flexible until a more permanent solution can be programmed."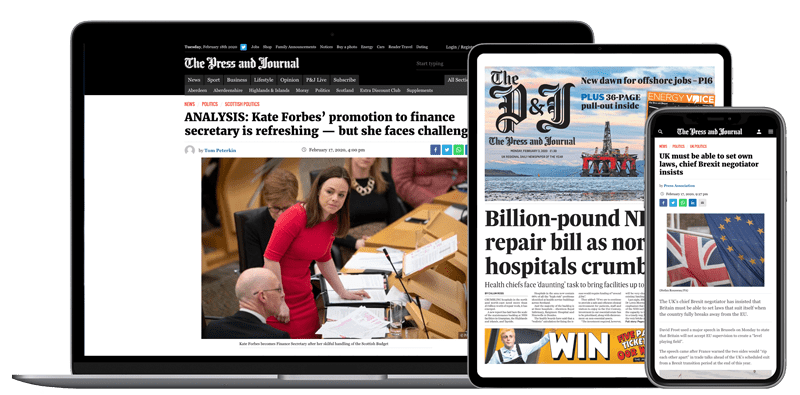 Help support quality local journalism … become a digital subscriber to The Press and Journal
For as little as £5.99 a month you can access all of our content, including Premium articles.
Subscribe