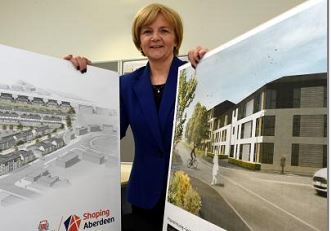 Residents of Northfield and Middlefield have been given a sneak peak of what their area could look like following a £35million regeneration.
Images were unveiled in the Manor Park Community Centre yesterday illustrating what 185 new council homes due to be built in Smithfield and Manor Walk would look like.
As part of the Shaping Middlefield project the Lord Provost Henry E Rae Community Centre will be given a £2.6million refurbishment and a new museum will open on Granitehill Road which will host artworks and historical objects associated with the city.
Aberdeen City Council leader, Jenny Laing, said the transformation of the area had come out due to "people power."
She said: "This is people power in action.
"When we set aside the funding for this core regeneration project we decided to engage with local residents to see what they really wanted.
"So, the programme of chance that we will unveil this week is the culmination of months and months of hard work by the people who live in the community and the delivery of the projects that they wanted to see."
The model will now be replicated in Seaton, Torry and Tillydrone where residents will be able to decide how funds allocated to them are spent.
Councillor Laing added: "This new approach to community engagement has empowered citizens to make decisions on where and how money will be spent in their area – and offers residents the chance to influence their communities for the better.
"We are reaching out directly to the communities and allowing them to be the main drivers of economic, cultural and infrastructural change in their areas."
Middlefield resident Jody Kinnaird has been on the management committee of the project and was glad to see the plans unveiled.
She said: "I've lived in the area all of my life, it's good for the community to have something that they can be a part of.
"The houses being built will all be bigger than what we've got now."
Fellow resident Mike Melvin added: "This looks like it will be a splendid development, it is exciting times for those who live in Middlefield and Northfield.
"There is a buzz about the place."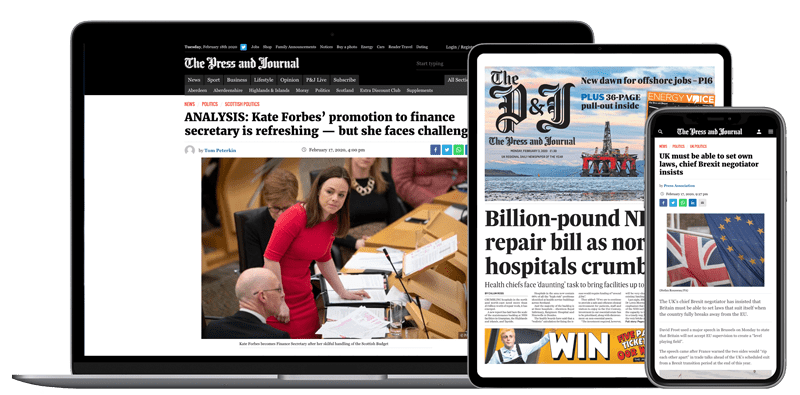 Help support quality local journalism … become a digital subscriber to The Press and Journal
For as little as £5.99 a month you can access all of our content, including Premium articles.
Subscribe