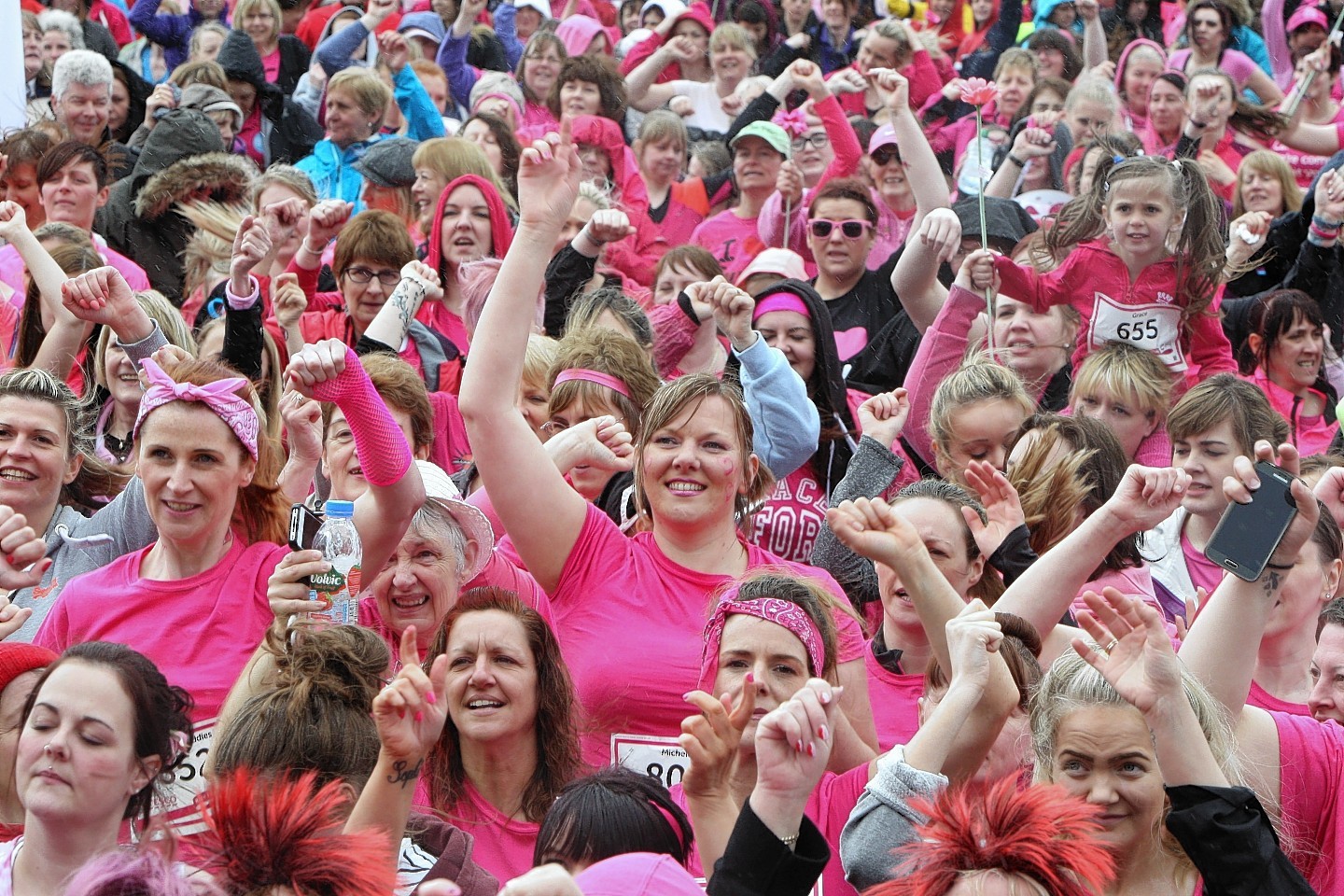 Britain's biggest cancer charity had made an urgent call for women in the north-east to sign up for Aberdeen Race for Life.
Cancer Research UK has issued the appeal to women across Aberdeenshire as far fewer have registered for the life-saving fundraiser than expected.
The charity is encouraging mums, daughters, sisters and friends to register now for the event on June 12. Organisers are hoping to recruit more than 3,400 but so far only 2,276 have entered.
Lea Blake, Aberdeen event manager for Cancer Research UK, said: "We are concerned that places in this year's Aberdeen Race for Life have been slow to fill, while other events around the UK have been snapped up quickly.
"It could be that many women have simply forgotten to enter this year or feel that they don't need to take part again.  But we want to remind these 'missing' women just how important their contribution is.
"One in two people in the UK will be diagnosed with cancer at some point in their lives. Research is very expensive and the only way we can afford to fund it, and save lives, is with their help."
Last year, £2.3 million was raised at Race for Life events across Scotland. Money raised through Race for Life allows Cancer Research UK's doctors, nurses and scientists to advance research towards saving the lives of men, woman and children across the UK.