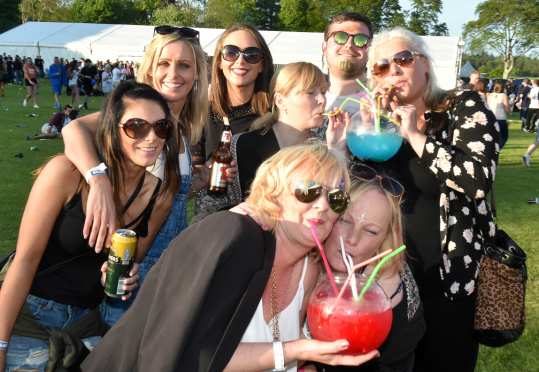 Thousands of music fans from across the north-east had fun in the sun at an Aberdeen festival this weekend – despite "Tempahs" flaring over the headline act pulling out at the last minute.
Saturday's Enjoy Music Festival, at Hazlehead Park, brought in more than double last year's attendees and was hailed as a huge success by organiser Mark Lenthall.
Around 4,000 revellers turned out to watch more than 40 artists perform across five stages at the event.
But the most anticipated set of the evening, which was due to be performed by multiple Brit Award-winning artist Tinie Tempah, was cancelled at the last minute due to "family issues".
He had been due to close the festival on the main stage, however the popular singer, songwriter and rapper Example rose to the occasion and performed in his place.
In a statement released to fans Tinie Tempah said: "As much as I hate to do this, I have to cancel today's performance at Aberdeen Enjoy Music Festival due to unforeseen family circumstances.
"My fans are the reason I'm able to do what I do and I hate letting them down but I know they will understand that family must come first."
Mr Lenthall said that despite the shock cancellation at around 7pm, the rest of the festival was well received by fans.
He said: "We were very disappointed clearly, especially as we received the news at the 11th hour, but we made sure to announce the cancellation as soon as we could to everyone.
"However, the show must go on as they say, and Example took over and put on an amazing show.
"It was terrific success, and the weather really helped us of course. The sunny weather made the beautiful setting of Hazlehead Park even better, and thanks to lessons learned last year organisation went a lot smoother, there were fewer queues for drinks and the toilets.
"We were thrilled with the attendance, we were not too far away from 4,000 people, which is almost double last year's, which is fantastic.
"We would like to thank the great support from the council, police, and all the other partners we had involved."
Mr Lenthall said that following this year's success, he and his team aim to make next year's Enjoy Music Festival more family-orientated to attract even more visitors.