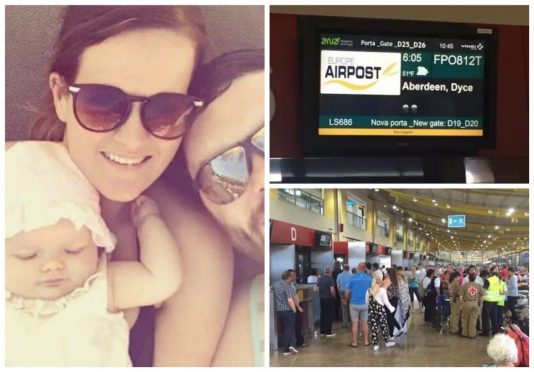 Scores of north-east holidaymakers have been left stranded for 30 hours at an airport in Portugal after a fuelling problem grounded their flight – and now they have been told they might have to wait even longer.
More than 100 passengers have been waiting since Thursday morning, mostly in a Faro Airport departure lounge in scorching 35C heat with just a 10 euro voucher per day for food and drink.
They have now been told another flight won't be available for some time and have been asked to return to the airport again tomorrow.
But airport staff say there is still no guarantee that a flight will be available for them and have warned that any alternative travel will be entirely at their own expense.
Thomson flight FPO812T was first cancelled early on Thursday morning after air crew found a fuelling issue on the craft and grounded passengers waiting to board.
A replacement part was sent but after engineers received and fitted the part, they found it too was faulty.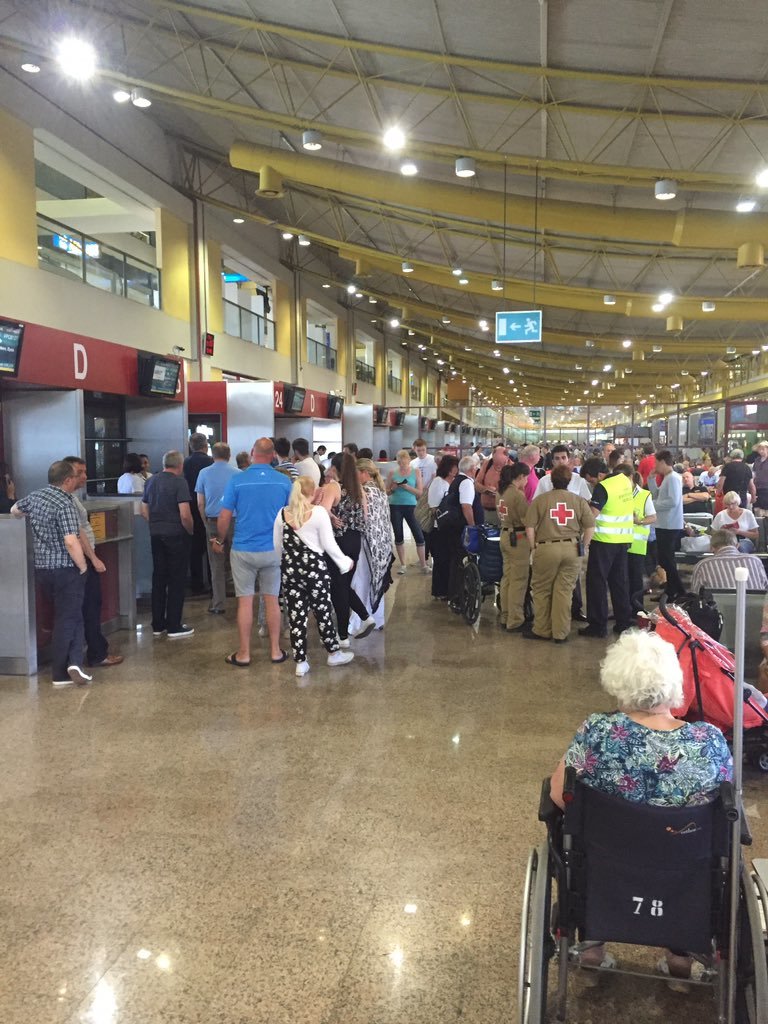 59-year-old Steve Murray, from Bridge of Don, is travelling home from the Portuguese city with his wife. He said communications from Thomson Travel had been poor throughout the ordeal.
"Thomson reps simply have not been here," he said. "They haven't told us anything. It's all been left to the gate staff to sort out and it's just not been good enough.
"There are about 110 passengers here and a lot of them have young children. We were given seven euros yesterday and then another 10 today. This can't go on.
"We want to stay together as a group and travel directly to Aberdeen but right now I don't know if that's going to be possible. I don't know how people are going to take their offer of trying again tomorrow.
"Some of us were woken at 3am and told to get to the airport today just to find out that the flight had again been cancelled. I think some might just choose to fly out to wherever they can and then take things from there."
28-year-old Lee McDonald and his partner Jacqueline, 30, both from Nairn, are travelling with their four-month-old baby. He said after a 28-hour delay, another long journey from one end of the UK to the other is simply unacceptable.
"We have a young baby and we have been waiting around since yesterday morning. Our flight was supposed to leave at 6.05am," he said.
"The idea of getting back to the UK and then having to get on a bus or train and travel all that distance simply doesn't bare thinking about."
Negotiations between passengers and representatives from the airline and travel company have been ongoing since the fuelling issue was first found.
Passengers now face an unknown delay before returning home and many elderly holidaymakers have already had to seek medical attention after being unable to take their medication.
A spokesman for Thomson said: "We would like to apologise for the inconvenience to customers due to travel on flight FPO812T from Faro to Aberdeen, which is unfortunately delayed as a result of a technical fault.
"We are working hard to have passengers affected by this delay on their way as soon as possible. We would like to thank them for their patience and understanding."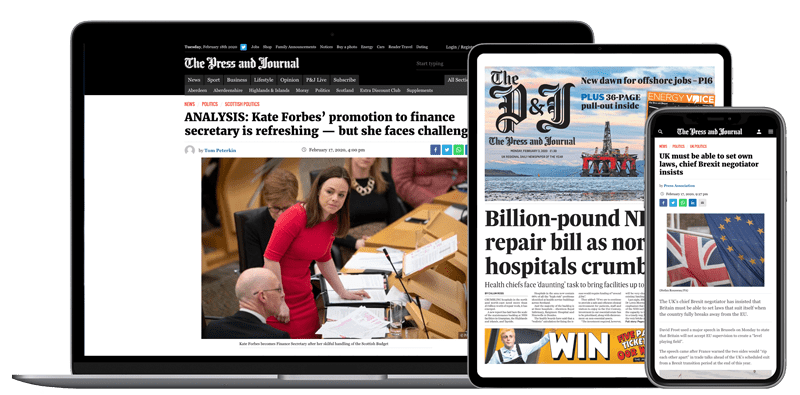 Help support quality local journalism … become a digital subscriber to The Press and Journal
For as little as £5.99 a month you can access all of our content, including Premium articles.
Subscribe