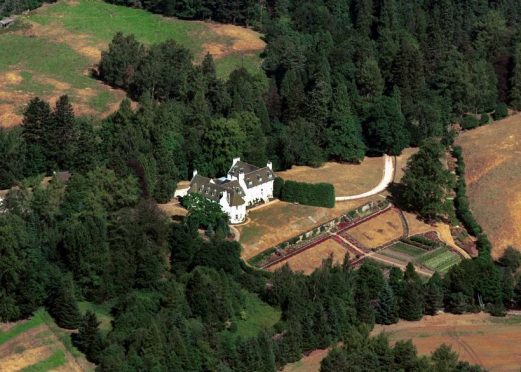 An Aberdeenshire woman has been honoured for 30 years of hard work at Prince Charles' Deeside home.
Julie Bloor has been a housekeeping assistant at the 18th century Birkhall Estate for 30 years, starting her working life there as a teenager.
She said she was both flabbergasted and "thrilled" when she received her letter from the Queen announcing she would receive the Royal Victorian Medal.
Last night the 48-year-old – who is "Ballater born and bred" – said it was still business as usual at Birkhall, which is part of the Royal Family's Balmoral Estate.
The mother-of-two said she hadn't even told her own husband, Andrew, after being sworn to secrecy by Her Majesty.
She was just 19 when she accepted the job at Birkhall – and last night she admitted it wasn't the allure of the royals that drew her to it, just the need to work.
Mrs Bloor said: "It was actually the (Birkhall) factor that came and gave me the letter, I was very surprised and thrilled.
"I will have been there for 30 years in August. I am still there and I am still working for the Balmoral Estate.
"I was actually phoned and offered the job. I was only 19 and had left the job I was doing and got the phone call."
She added: "Work is work, there are days where you love it. It is very interesting. You do come into contact with the royals."
Mrs Bloor revealed that during the floods on December 30, which brought devastation to Ballater and the surrounding area, she was forced to spend the night at Birkhall for the first time.
The floods ruined the garden at Birkhall, which the Duke of Rothesay has spent 14 years restoring.