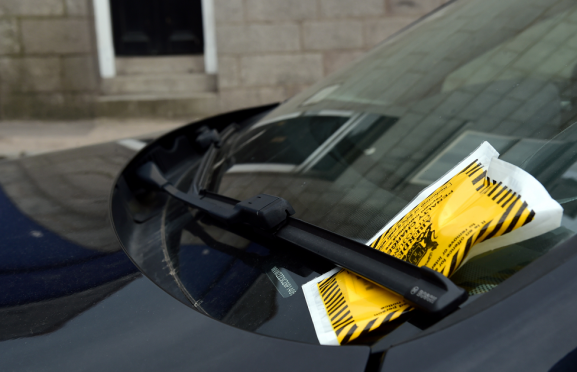 An Aberdeen street has been named as the number one black spot for parking tickets in the city.
A Freedom of Information request has revealed that over the last year 807 motorists were issued fines on Marischal Street for parking violations.
This was followed closely by Stirling Street a short distance away with 731 fines issued there.
Of the top ten most ticketed streets in Aberdeen, nine were within the city centre, with Victoria Road in Torry coming in at eighth place with a total of 372 tickets given out.
Schoolhill, Golden Square and Bon Accord Square also made an appearance, with 451, 439 and 486 tickets issued in each road over the 2015/16 period respectively.
Neil Cooney, the convener of Aberdeen City Council's communities housing and infrastructure committee, said that the solution to the issue lies in encouraging visitors to the city centre to leave their cars at home.
Mr Cooney said: "This is a major problem.
"We have the park and rides and we have to spend millions on bus lanes and cycle lanes but people still want to use their own car.
"We want modal change but how we change people's habits is a difficult one, and is a question of education.
"Marking public transport cheaper could also help."
In 2014/15 the worst street in the Granite City for parking tickets was Cornhill Road, and since 2011 the local authority has made more than £1.5 million a year in charges.
This money goes back into the council's infrastructure maintenance budget.
A spokesman for one of the UK's largest motoring organisations, The AA, said: "We have to ask whether these people are being caught because they're a few minutes over or whether the cost of parking is so high that instead of getting an hour leeway they run it tight.
"Maybe there is a need to look at what is happening with parking in Aberdeen and see what the patterns are, and whether there is a need to look at parking provision.
"They might look at innovative ways to get people to park further out and cycle in, or else have public transport which isn't prohibitively expensive.
"This would allow people to park two or three miles out and hop on a bus."