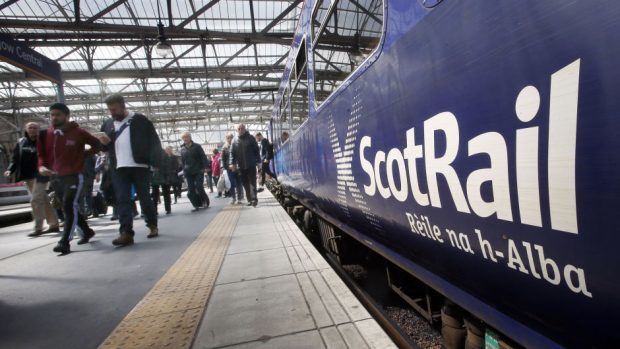 Train passengers across Scotland are facing major disruption to their travel plans today.
The collapse of talks aimed at avoiding strikes means ScotRail services from Aberdeen and Inverness to the central belt and all points in between will be subject to cancellations and delays.
ScotRail bosses made an 11th hour plea for union bosses to return to the negotiating table, saying they were still open to talks in a row over "driver-only" trains.
Discussions hosted by conciliation service Acas yesterday morning had broken down, with the Rail, Maritime and Transport (RMT) union accusing the rail operator of "sabotaging" the process by insisting on "ludicrous" conditions.
ScotRail Alliance managing director Peter Verster warned a series of strikes and overtime bans could "cost Scotland millions of pounds and affect the modernisation of our railway".
And accusing the RMT of building its strike plans on "misinformation", he said ScotRail had no plans to move to driver-only trains.
Mr Verster added: "We will always schedule at least two members of staff on board our new faster, longer, greener trains when they arrive.
"No conductor will lose their job, pay or any conditions – these are guaranteed, so why strike?"
"This strike is about who opens and closes the doors on our new trains, nothing more complicated than that," he said.
Today's 24-hour strike is due to be followed by others on Thursday, Saturday and the next four Sundays – hitting Scotland's rail network at the start of the school holidays.
Overtime bans are planned for tomorrow, Friday and then the next three weeks.
RMT general secretary Mick Cash said: "ScotRail have no intention of engaging in serious talks.
"This morning, they set up a series of a serious of ludicrous preconditions that they know cannot be met by the union and, as a consequence, yet again they effectively sabotaged the process. The action remains firmly on."
The union claimed "driver-only" trains being introduced on the network would have no-one safety trained to evacuate passengers in the event of a collision or derailment.
Trains with doors operated by drivers – known in the industry as driver-only services – have been in operation in the UK for more than 30 years.
Rail regulator the Office of Rail and Road (ORR) said yesterday its inspectors had no concerns about them.
Ian Prosser, ORR director of railway safety and HM chief inspector of railways, added: "Our inspectors are satisfied that with suitable equipment, proper procedures and competent staff in place, it is a safe method of working."
Apologising in advance for any disruption today, Mr Verster said: "I am sorry that many of your journeys are being made difficult by the strike action. We're doing everything we can to run as many services as possible to get you where you need to go."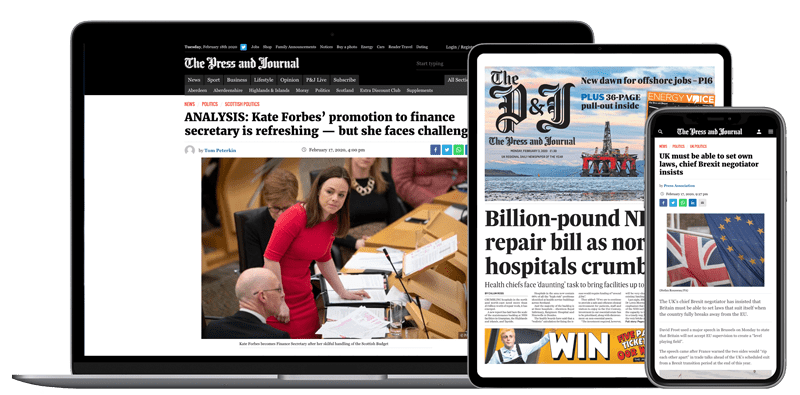 Help support quality local journalism … become a digital subscriber to The Press and Journal
For as little as £5.99 a month you can access all of our content, including Premium articles.
Subscribe