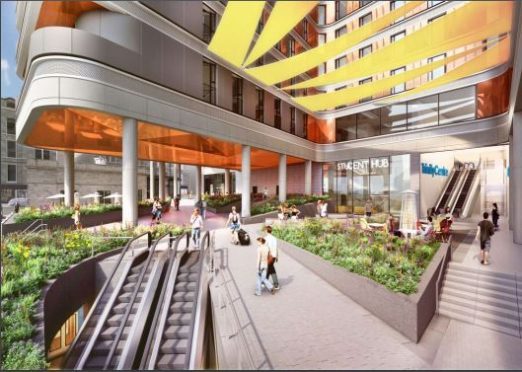 New images have been unveiled showing how part of Aberdeen city centre could be transformed.
Atholl Square Developments wants to demolish Atholl House on Guild Street and build a site containing 413 units of student accommodation and a 192 bed hotel, alongside a retail unit on the lower ground floor.
The plans also include the creation a public square which would connect Guild Street with Bridge Street.
Developers first launched a proposal of application notice in January and have carried out public consultations since then.
A spokeswoman for the Atholl Square Developments said: "We are very pleased with the final designs and excited about the project and the opportunities it will provide for the city, we feel confident that this scheme will inject new vitality and activity into this area of the city, enabling much improved connectivity."
Under the plans cars would no longer be able to travel on Guild Street and the taxi rank and drop off stop at the railway station would have to be relocated.
The site is located in the Union Street Conservation Area which was designated as outstanding in 1978.
However the developers believe the plans are still justified.
The spokeswoman added: "The Union Street Conservation Area comprises, in effect most of the city centre of Aberdeen.
"The conservation area does not have a single identifiable character, but is made up of several areas, each with distinctive and differing characters, which nevertheless are strongly linked, not only by the unifying effect of the granite masonry, but also by the dominating effect that Union Street has over the city."
Last night finance chief Willie Young said the plans were a vindication of the local authority's regeneration policy.
He said: "What this shows is that we are moving forward with the masterplan.
"There are people coming forward with innovative ideas that the city is crying out for.
"The plans will have to be approved by the planning committee but people are beginning to get involved in the regeneration."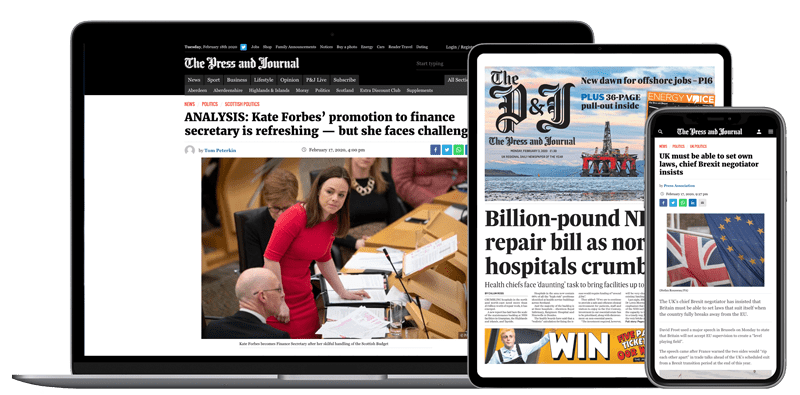 Help support quality local journalism … become a digital subscriber to The Press and Journal
For as little as £5.99 a month you can access all of our content, including Premium articles.
Subscribe