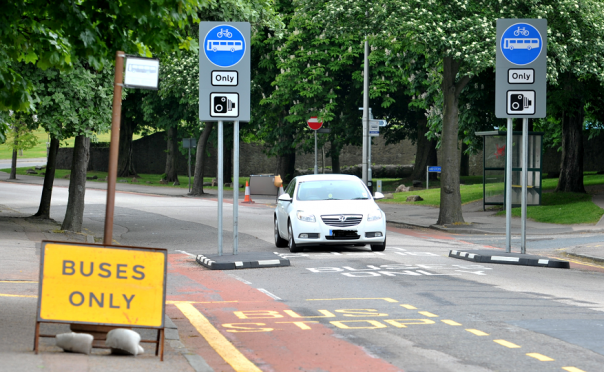 Static traffic cameras will soon be put in place on an Aberdeen road to crackdown on the number of motorists driving through a controversial bus gate.
Bedford Road at Kittybrewster was last month closed to all traffic except buses and cyclists between Hermitage Avenue and Meston Walk.
The city council brought in the closure to ease congestion, and to prevent motorists using the Third Don Crossing from cutting up to Powis and sitting at its already busy junction.
But despite the ban, large numbers of cars, vans and taxis have been flouting the rule.
Police officers have stepped up patrols in the area in order to enforce the law, and mobile camera teams have been put in place to catch motorists in the act.
And as part of ongoing efforts to uphold the ban, permanent cameras will soon be installed on the road.
Councillor Ross Grant, who represents the Tillydrone, Seaton and Old Aberdeen areas said: "It has been a big change for residents in the Powis and Bedford area.
"Whilst it does take time for a significant change like this to sink in, drivers do need to be very careful. If they've forgotten there's a bus gate there, they can't simply go through it, they've got to turn back because they will likely be caught and reprimanded.
"Permanent cameras will be put in place over the next few weeks, and anyone from that point who does go through the bus gate will be caught."
A spokeswoman for Aberdeen City Council said: "There have been temporary cameras at the bus gate at Bedford Road since the new bridge over the River Don between Grandholm and Tillydrone opened on June 9.
"The bus gate was put in place so the approximately 10,000 vehicles a day driving over the new bridge could not use Bedford Road as a through route causing severe congestion at its junction with Powis Terrace, which is already very busy.
"The bus gate is there to prevent the local area from becoming even more congested, and the mobile cameras are in place to enforce the law.
"We would urge motorists to use an alternative route to Bedford Road."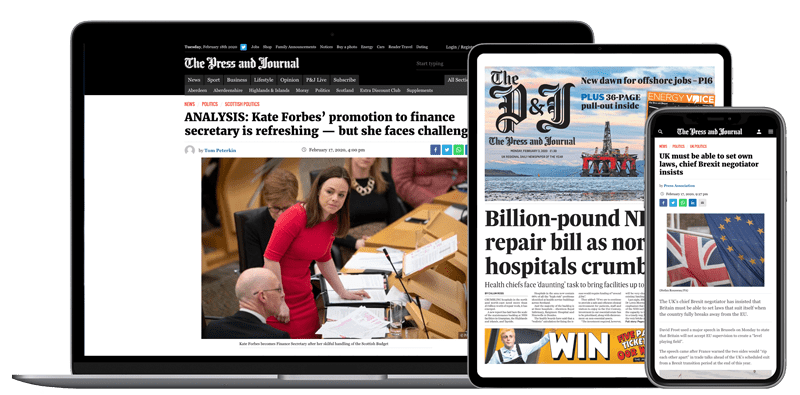 Help support quality local journalism … become a digital subscriber to The Press and Journal
For as little as £5.99 a month you can access all of our content, including Premium articles.
Subscribe