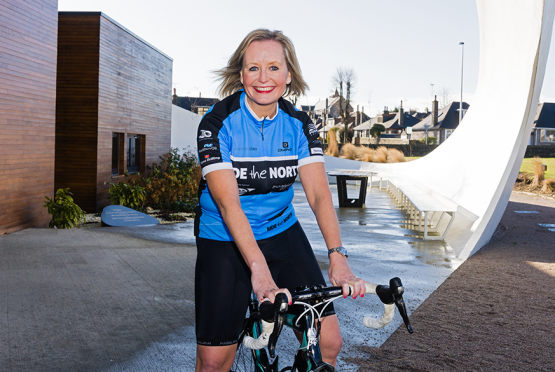 A north-east woman is set to take on two momentous challenges this year in a bid to raise £20,000 for charity.
Alison Sellar, CEO of activepayroll, has launched her activAlison campaign to cycle 454 miles in aid of four different charities.
Mrs Sellar will complete the task over two separate events with her first cycle of the year taking place in Scotland and the second over 6,000 miles away in Vietnam.
In August Mrs Sellar will take to her bicycle in Ride the North – a two day cycle covering 175 miles through the Grampian Highlands.
Then in November, Mrs Sellar will travel to South-east Asia to embark on the Woman V Cancer expedition which will see her cycle 280 miles from Vietnam to Cambodia in only six days.
This will be a gruelling challenge with some days of the trip covering up to 62 miles of cycling on very uneven ground and in extreme heat.
As part of the campaign, Mrs Sellar is looking for businesses to make a donation to any of her four chosen charities: Woman V Cancer, Maggie's, Chest Heart and Stroke Scotland and Friends of Anchor.
In return, companies will have the opportunity to display their logo on Alison's Vietnam to Cambodia cycling gear and will be thanked throughout the activAlison campaign.
She said: "Given the current climate, many companies have had to put their corporate social responsibilities efforts on hold; however, I want to ensure that Scottish charities aren't suffering as a result of this.
"I'm aware of how physically demanding these cycles will be, but I love a challenge and will do anything I can to help such deserving charities.
"I'd like to thank those who have already sponsored me, including Aberdeen Football Club, CALA Homes North Ltd and David Lloyd Aberdeen.
"I really hope others will follow in their footsteps to help me reach my target of £20,000."
Speaking of the two challenges, Mrs Sellar said she was particularly nervous about Ride the North after suffering an injury in the race three years ago.
She said: "I did the ride three years ago, but managed to fall off my bike half way, though I did clamber back on and rode 55 miles more to the end of the first day. I got through the second, but eventually went to accident and emergency afterwards.
"So it's quite a thing for me to get back on my bike, I definitely had my confidence knocked last time, but I've been training hard for it so I hope this year it all goes a bit more to plan.
"I'd say I'm more nervous about Ride the North because there are so many people participating and a lot of people coming to watch you and a lot of room for accidents with the race being such a busy one.
"I think because I had an accident there previously as well I am more nervous about that one, going back to the scene of the accident and such."
Despite being the CEO of a company, Mrs Sellar was keen to emphasise that raising money is something anyone can do, despite being time poor.
She said: "I think many people believe they don't have time to fund raise for charity, but I do think everyone can do their bit, if you really want to do something you can make the time.
"To give an hour here or there for someone less fortunate than yourself isn't too much, I think sometimes we can forget how lucky and fortunate we all are and that's what is important for me and what motivates me the most."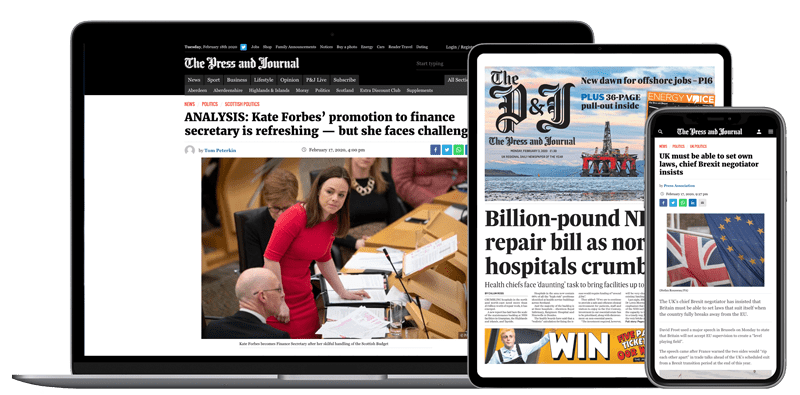 Help support quality local journalism … become a digital subscriber to The Press and Journal
For as little as £5.99 a month you can access all of our content, including Premium articles.
Subscribe