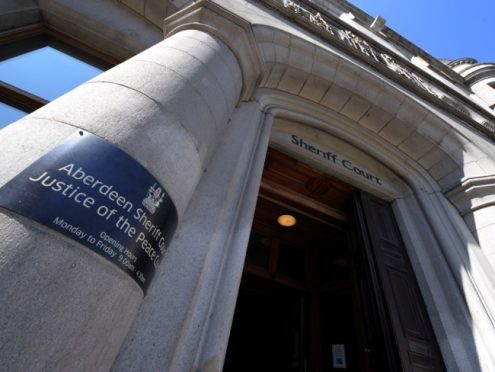 A north-east bakery which supplies goods to the Royals has admitted a string of criminal offences.
Chalmers Bakery Ltd and one of its directors, Pamela Chalmers, had been facing 18 charges relating to alleged hygiene breaches, incorrect labelling of packages and underselling baked goods.
But after discussions with the Crown, the company admitted eight of the allegations and all charges against Mrs Chalmers were dropped.
The court heard the family-run company, which is celebrating its 60th anniversary this year, had produced one box of oatcakes and 50 boxes of cheese straws which were below the appropriate weight.
Trading Standards also found the floor in the food preparation area was dirty, and that there was a gap in their door deemed big enough for rodents to be able to crawl through.
The bakery, which has a Royal Warrant, also admitted failing to label sandwiches and some of their baked goods with all the necessary ingredients in the correct "quantitative" order.
Solicitor Gregor Kelly said the business had been under pressure at the time of the offences, which took place between October and November last year.
He said the bakery had been taken on to provide food for an airline and that staff were struggling to keep up with the demands of the order.
Mr Kelly said bosses had "immediately" ordered a deep clean of the premises on Greenburn Drive, Aberdeen, the day after the visit from trading standards.
A picture of the kitchen was shown to Sheriff Christine McCrossan, who described the conditions now as "spotless".
The sheriff said she did not believe it was in the public interest to punish the company any further and said she felt the appropriate steps had since been taken by the firm to ensure it was no longer breaking the law.
She admonished the company.
Aberdeen City Council trading standards manager, Graeme Paton, said: "We hope that other firms take note how seriously we regard these matters.
"Reporting a case to the procurator fiscal is always a last resort and can follow a business's failure to heed advice from this service, as was the case here. "
The local authority's commercial team manager, Andrew Morrison, added: "The maintenance of appropriate standards of hygiene is a necessary measure to protect public health, and appropriate labelling is required to ensure that the consumer is not misled as to the nature of the products.
"In relation to allergens, clear effective labelling is an essential element in avoiding serious and potentially fatal consequences."