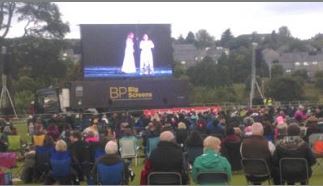 Hardy opera lovers ignored the dark clouds hovering over Aberdeen last night to enjoy a picnic in the park while watching a tale of war and unrequited love.
As Verdi's Il Trovatore was beamed in live from the Royal Opera House in Covent Garden to a large screen in Duthie Park hundreds gathered to watch.
People enjoyed food and champagne during the performance, which ran for more than three hours in Italian with English subtitles.
During a 30 minute interval guests were treated to exclusive backstage footage and interviews.
Oil giant BP has supported the Summer Big Screens programme since 2000, with performances being broadcast in Aberdeen since 2005.
For many people in the city the evening is marked out in the calendar as one they attend every year.
Les Bone, a lighting officer with the Royal Opera who was put in charge of delivering the screening at Duthie Park, said it was great to see so many people in attendance.
He said: "I've been coming to Aberdeen for this event for the last three years and it's a great city, the people are very welcoming.
"It's absolutely wonderful to see such a big crowd coming to see the opera.
"The event has become an annual one for us and we expect to be back next year."
Tim Smith, vice-president of communication at BP, added: "BP is pleased to continue its backing for the BP Big Screens which has brought these free live relays from the Royal Opera House to Aberdeen since 2005.
Deputy Leader of Aberdeen City Council, Councillor Marie Boulton added:
"The live broadcast from the Royal Opera House via the BP Big Screen in the Duthie Park continues to be popular with 1,700 people enjoying Verdi's intense opera II Trovatore.
"Aberdeen City Council's continuing partnership with BP and the Royal Opera House enables us to bring the wonderful world of opera to a wider audience, offering Aberdonians the opportunity to enjoy a first-rate cultural experience for free on a summer evening here in the Duthie Park."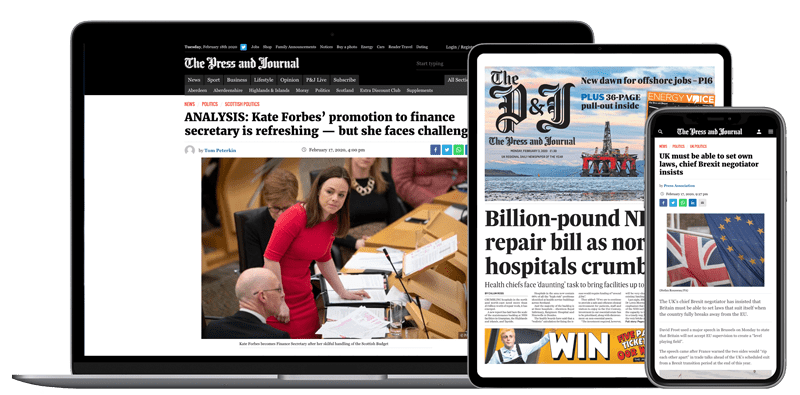 Help support quality local journalism … become a digital subscriber to The Press and Journal
For as little as £5.99 a month you can access all of our content, including Premium articles.
Subscribe