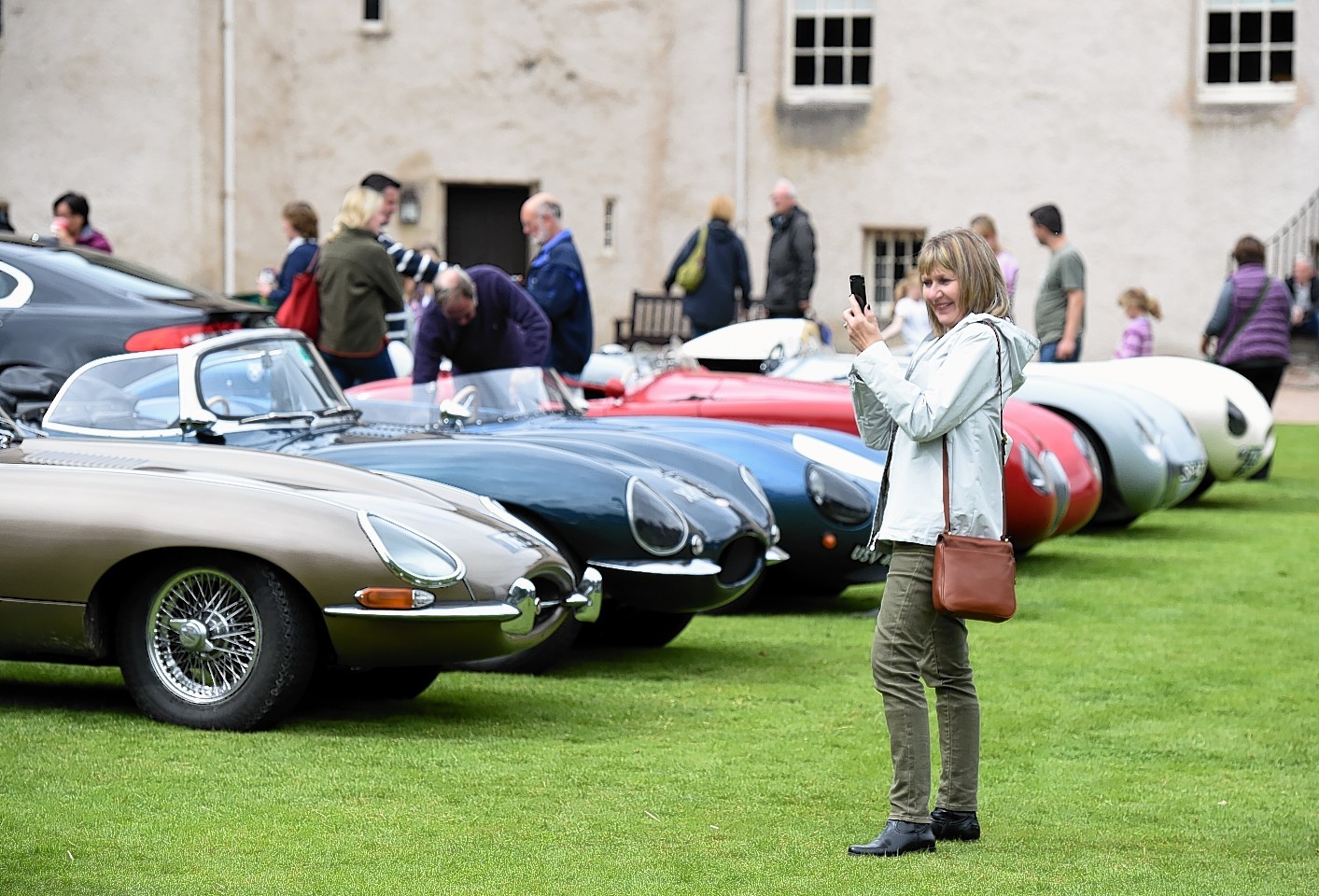 They are some of the sleekest cars on the market. And a fleet of the luxury vehicles will descend on a historic Deeside estate next week.
Drum Castle will play host to Grampian members of the Jaguar Enthusiasts' Club's annual gathering and car show on Sunday, July 31.
The festival is one of the area's biggest automobile shows and features iconic Jaguars and Daimlers dating back as far as the 1950s – including classic machines and modern favourites.
The event is one of the club's highlights of the year and will raise funds for the Aberdeen Mountain Rescue Team.
Visitors will be entertained by the likes of the Gordon Highlanders Association Pipe Band, a raffle and bottle stalls – with prizes including the chance to drive a Jaguar F-type for a weekend.
Jim Mann, Grampian region chairman for the club, said: "The popularity of this annual event has increased every year.
"Over the 16-year history of the Annual Gathering, we have welcomed thousands of passionate Jaguar and Daimler car owners and interested spectators who enjoy seeing the best of Grampian's cars all together on show.
"We are really grateful to all our sponsors for the support they have shown both the club and our chosen charity – in 2015, we raised over £5,500 for the (South West Aberdeenshire) Citizens Advice Bureau, so we are hoping for a good turnout this year to match, or even better that effort."
The guest car club this year is the Rolls Royce Enthusiasts Club, which will be exhibiting a number of its classics.
Teas, soup, sandwiches and drinks will be offered by the National Trust for Scotland, which runs the castle.
The show will run from noon until 4pm.