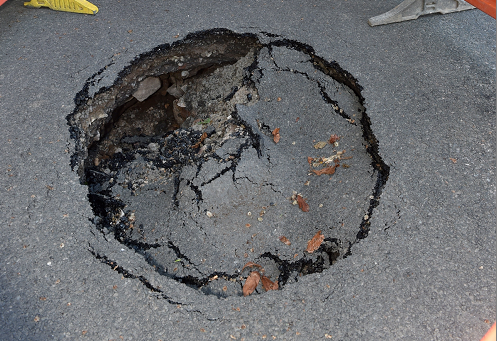 An Aberdeen road which has been partially shut for more than a month after the appearance of a massive sinkhole has finally reopened to motorists.
Viewfield Road has been out of bounds to all traffic since June 25.
The busy road, which is used by many tourists in the city to visit the Gordon Highlander's Museum, was closed after the problem arose in tarmac near to its junction with Kepplestone Gardens.
The area had been cordoned off during the past few weeks while Scottish Water workers investigated the cause of the 4ft by 4ft problem.
Repairs took longer than usual after excavations – carried out by Chap on behalf of Scottish Water – detected damage to both the foul and storm sewers.
Work was delayed again when it was discovered a custom-made part had to be specially manufactured in order to complete the repairs.
But it was finally re-opened to the public yesterday afternoon, just before 4pm.
Ward councillor Martin Greig welcomed the news in saying: "It is great that Viewfield Road will now be open to traffic once again.
"Over the past month, I have had a large number of calls from concerned people in the area, wondering what was happening to it.
"This work has taken a lot longer than a lot of residents had hoped, but it is important the job is done thoroughly and I am sure the public will be thankful that the road is now safe to use.
"Sadly, the Gordon Highlander's Museum has been one of the victims of this sinkhole closure and it is unfortunate if they lost out on any visitors, because it is so important to support our cultural facilities."
A spokesman for Scottish Water said: "This work involved a more challenging and complex repair than initially anticipated and structural engineering has been required to safely repair the section of the sewer.
"We are grateful for the patience of residents and road users during this work and apologise for any inconvenience caused."