A sea of transcendent colours and exotic music washed over Aberdeen University last night to usher in the international youth festival.
The annual event, now in its 44th year, was launched at the university's Elphinstone Hall with a series of musical performances.
The first, by Ghanaian drum and dance troup Dance Afrika, took place outside next to the lawn.
And dozens of invited guests and passers-by gathered to enjoy the rhythmic sounds of traditional African percussion and tribal dances.
The crowd looked on in amazement as one of the dancers turned fire-eater, and began blowing huge flames into the air and rubbing the red-hot sticks across his body.
The colourfully-dressed group subsequently began pulling members of the audience into the middle of the circle, including Councillor Len Ironside, to take part in the dancing.
It marked an exciting start to the festival, which this year features about 1,000 young people from 25 different countries performing in more than 100 unique shows across the Granite City and the wider north-east.
Last night, the festival's artistic director declared that the event offered an opportunity to bring people together from across the world in "unity and harmony".
Stewart Aitken said: "It's about bringing disparate communities and countries together and giving them a platform to learn from each other and also of what there is out there.
"So many of them, and it's the same here in the UK and the US, are used to what the news channels and media in their own countries tells them.
"This is an opportunity for them to get a totally different experience."
Mr Aitken's comments were echoed by Professor Ian Diamond, the university principal, who gave the opening speech inside the hall.
He said: "At a time when the United Kingdom has taken the democratic decision to look inwards, I think it's incredibly important that this festival looks outwards and continues to do so and to make a real point we are a global community that communicates not only verbally, but through music and through culture."
The indefatigable Mr Aitken then addressed the audience, followed by Janet Archer, the chief executive of Creative Scotland.
And Czech classical group, the Moravian Woodwind Quintet, and the North Shore Celtic Ensemble, provided the eclectic soundtrack to the evening.
Aberdeen International Youth Festival runs till August 6.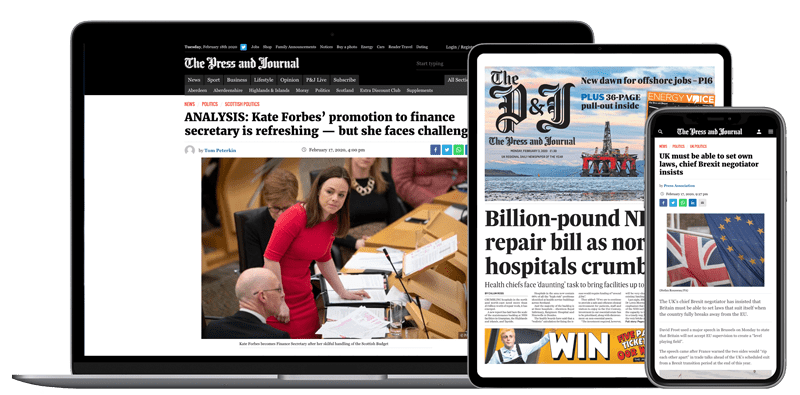 Help support quality local journalism … become a digital subscriber to The Press and Journal
For as little as £5.99 a month you can access all of our content, including Premium articles.
Subscribe