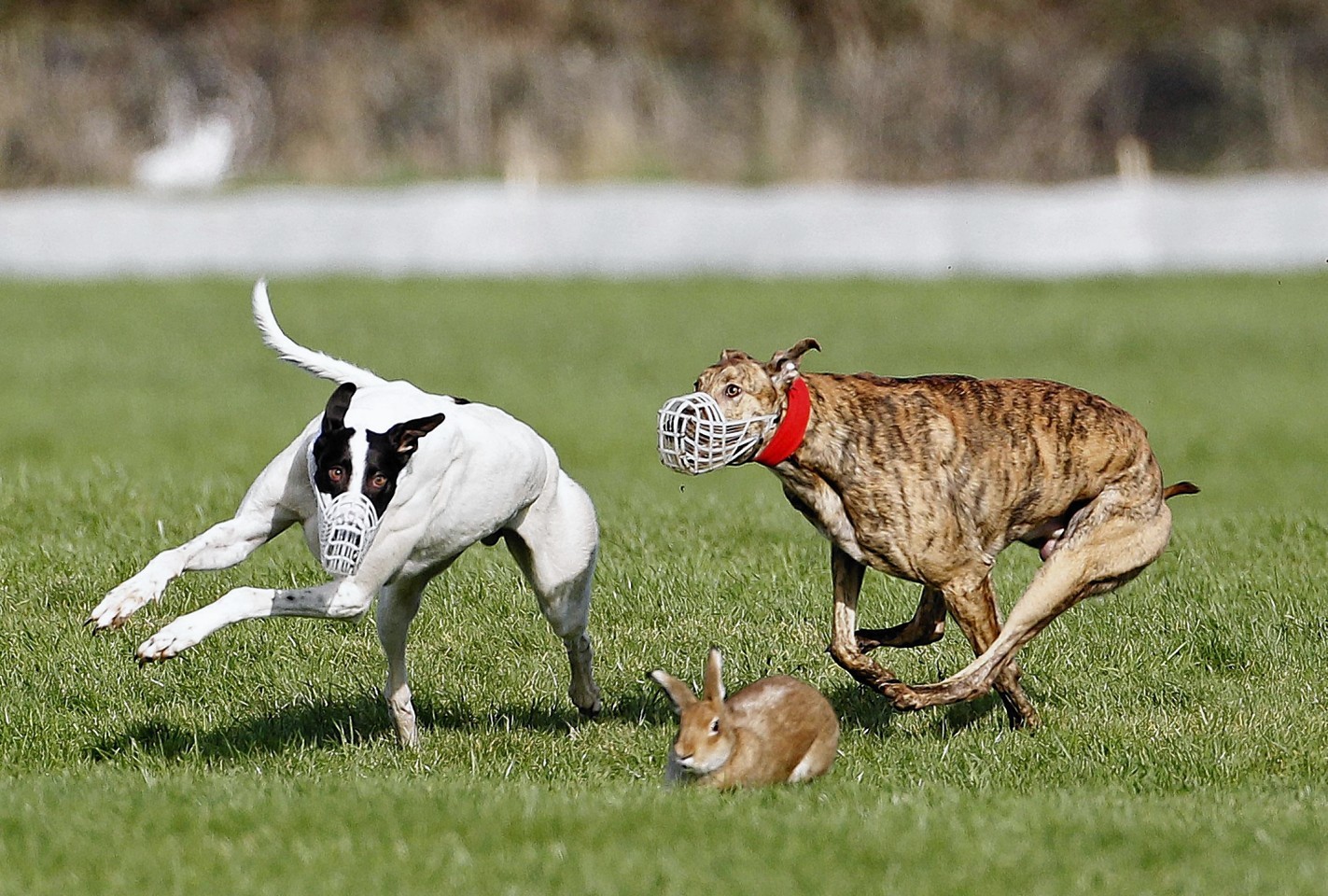 A man has been jailed for hare coursing – after police used DNA from a hunting dog to prove his involvement.
Colin Stewart, 31, Raymond Higgins, 45, and a 16-year-old boy, all of Aberdeen, used dogs to hunt brown hares in fields near Kirriemuir in Angus on March 27.
The trio were caught after an elderly resident living nearby contacted the police and gave detailed descriptions of the men involved and the vehicle they were using at the time of the offence.
Officers discovered that the hare hunters had recorded the cruel sport on mobile phones and a video camera which were recovered during a search of their van at Ladywell Farm.
Photographs of their three dogs were taken and swabs from the animals were sent into a laboratory for analysis.
Specialist veterinary science workers also carried out a post mortem of the hare which revealed that it had died from injuries caused by a large predator.
Samples taken from the hare were sent to the Science and Advice for Scottish Agriculture (SASA) to be analysed and one of the dogs' DNA was identified on the animal.
Stewart was today jailed for 89 days at Forfar Sheriff Court, and banned from owning dogs for a year.
Higgins was fined £400.
The 16-year-old was sentenced to a community payback order with a one year supervision order.
The three had previously admitted a charge of taking hares with dogs at an earlier court appearance.
Detective Chief Superintendent Sean Scott praised the public for their help.
He said: "This is an excellent example of partnership working to secure a conviction. The public have also played a major part in this investigation by providing such detailed descriptions and accounts of the incident.
"Hare coursing where dogs chase the animal, is a particularly violent crime. Public awareness is crucial in helping us tackle crimes like poaching and hare coursing."