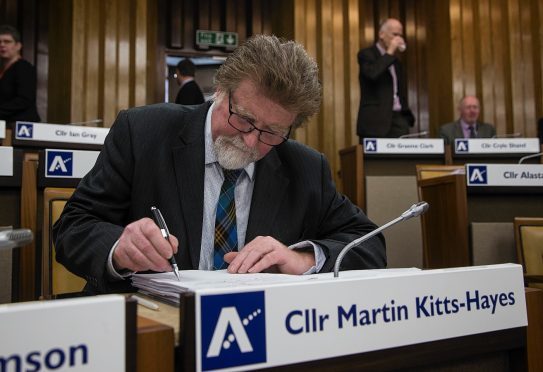 Aberdeenshire Council's administration will undergo a "reshuffle" after its co-leader was forced to quit over the long-running "Legogate" scandal.
Martin Kitts-Hayes announced he was stepping down on Monday night amid mounting pressure from opposition members and colleagues.
But the Inverurie councillor – who walked out of an international conference in Denmark because he was booked to stay in a Wild West chalet at the Legoland tourist attraction – will officially remain at the helm until the end of next month.
Last night, his fellow co-leader Richard Thomson said: "I believe that the decision to step down was the correct one under the circumstances, and that this timescale – which councillor Kitts-Hayes agreed to at the request of Aberdeenshire's Partnership administration – is in the best interests of the continued smooth running of the council."
Mr Kitts-Hayes resignation will take effect from Thursday, September 29 – the day councillors had been due to debate the events of the aborted Billund trip.
The meeting was brought forward to tomorrow after a confidential report into the debacle was leaked.
It revealed Councillor Kitts-Hayes claimed his chalet at the Legoland Holiday Village in Denmark was "a glorified shed" not suitable for an elected member.
And he demanded local authority staff find him somewhere else to stay – or book him a flight home.
The Progressive Independent Group councillor later tried to cover up the fact he returned early from the conference, leaving council tax payers with a £3,000 bill.
Councillor Thomson said the coming weeks would give council officers time to prepare a leadership report at a "measured pace".
It is understood Mr Kitts-Hayes asked to resign with immediate effect and is remaining in post at the request of the administration.
Democratic Independent and Green Group (DIGG) councillor Martin Ford, who supports the Partnership administration on a confidence and supply basis, called for tomorrow's special meeting to be scrapped.
He said: "Given that Councillor Kitts-Hayes has now announced he is resigning, surely there is no longer any urgency to discuss the Legogate report.
"The extra full council meeting now potentially looks like a waste of time and money."
But Councillor Jim Gifford, leader of the opposition, said the debate should go ahead.
He added: "It is at minimal cost to the council and we think it is important all the matters brought to light in the report are aired and discussed in public."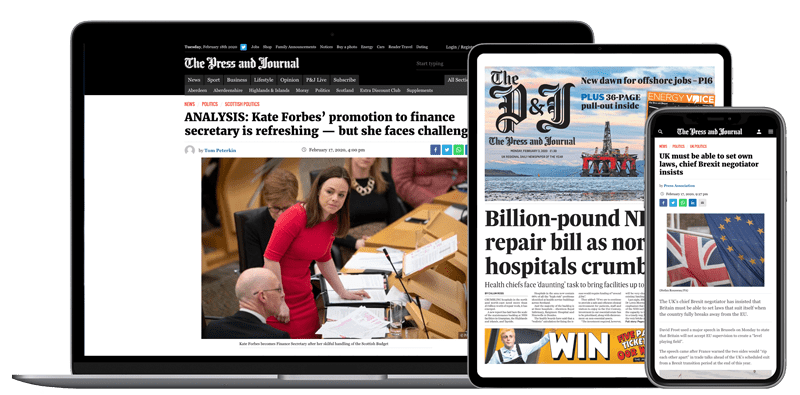 Help support quality local journalism … become a digital subscriber to The Press and Journal
For as little as £5.99 a month you can access all of our content, including Premium articles.
Subscribe