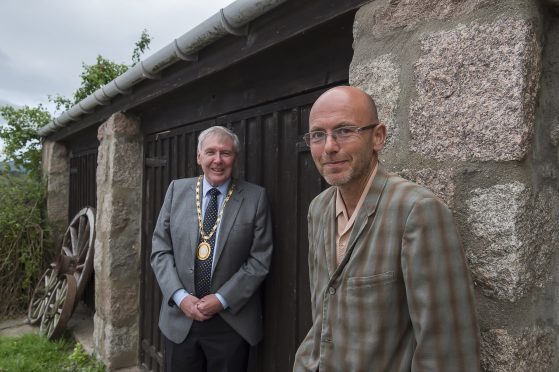 A host of projects across the north-east have been recognised at the annual innovation, architecture and design awards.
The event – which was held at Banchory's Woodend Barn – celebrated the region's best design initiatives.
For the first time, the biennial event also included designs which have not yet been built.
Acclaimed designer Wayne Hemingway presented the awards alongside Aberdeenshire's Provost, Hamish Vernal.
Mr Hemingway subsequently gave the evening's keynote speech. He said: "You expect good architecture in Scotland because it's got a tradition of it, there's a real love of it and, often, you find that the further you go north, the architecture gets better.
"I've always thought that in Scotland there's definitely a passion for architecture which shines through."
Chairman of Aberdeenshire's infrastructure committee, David Aitchison, was one of the judges at the ceremony.
He added: "The main purpose of these awards is to encourage a better built environment through the use of innovative and sustainable design which accords with the local context, whether in a rural or an urban setting.
"Through the years, we have seen a huge range of projects entered into the Design Awards and a lot of them have been built, adding quality and innovation to the fabric of the local built environment and we hope that will continue."
The winner of the Public Vote was a concept for a contemporary heritage museum by Dave Chouman from Bridge of Don.
The new Aberdeenshire town of Chapelton, near Newtonhill, was awarded a distinction in the innovative masterplanning category.
Moxon Architects won the Ian Shepherd Award in the innovative, sustainable development category for Coldrach.
And the Middleton of Rora development, by SBD Limited, was awarded a distinction.
Aberdeen's Scott Sutherland School of Architecture took the best student submission, winning the £500 prize and was highly commended for its AWPR Settlement Expansion project.