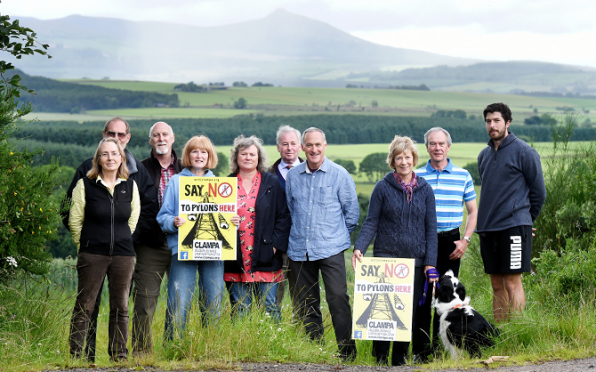 Controversial proposals to construct a series of super pylons across the Bennachie landscape will be discussed at Holyrood tomorrow.
MSPs will meet with representatives from SSE and Scottish and Southern Electricity Networks after many north-east residents protested about the plans to erect a number of 165ft pylons between Blackhillock and Kintore.
Local action groups, such as West Aberdeenshire Pylon Action, have voiced concerns the pylons would damage the landscape of Bennachie and impact on tourism.
The cross-party briefing, organised by Aberdeenshire West MSP, Alexander Burnett, will allow MSPs from across the areas affected by the scheme to discuss the impact as well as alternative options with SSE.
The energy company has maintained the network needs to be reinforced due to a growth in renewable energy.
Mr Burnett said: "There is genuine concern locally about the potential impact of pylons on what is a picturesque part of the north-east.
"I felt that a briefing for all MSPs whose constituency or region covers the area that will be affected by the upgrade of the Beauly-Blackhillock and Blackhillock-Kintore lines would be beneficial.
"I am sure I am not the only MSP who has been contacted about this and it is only right we are kept informed about the process in order to communicate effectively with our constituents."
Wapa chairman, Bill Henderson, added: "We've very grateful that this meeting has been co-ordinated, because we feel what has been missing is a proper dialogue with relevant bodies.
"We feel many of our objections have been disregarded, especially by SSE, who have not considered alternative routes or technologies.
"So it is very helpful to have MSPs supporting the cause, discussing the issue and becoming involved in the debate.
"I think it is very easy for people accusing us of simply not wanting it in our back gardens, but this is an astonishingly beautiful area next to Bennachie and it is an iconic landscape."
Transmission project manager for Ssen, Greig Taylor, said: "We are looking forward to Thursday's briefing with MSPs and would like to thank Alexander and his office for working with us to organise the event.
"As a responsible developer, we are fully committed to engaging openly and constructively with local communities, their elected members and other interested parties."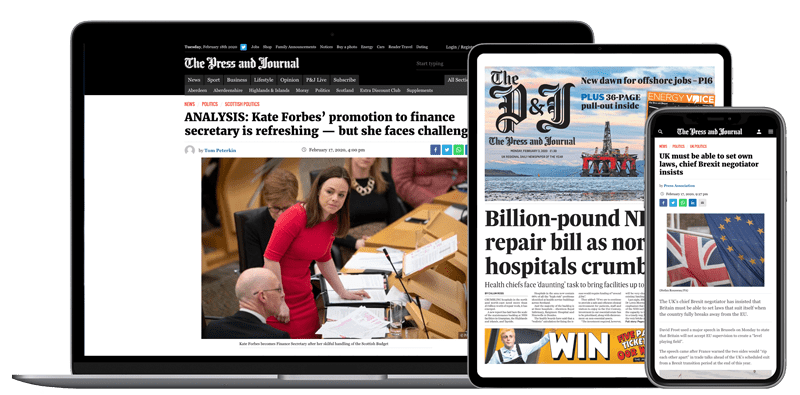 Help support quality local journalism … become a digital subscriber to The Press and Journal
For as little as £5.99 a month you can access all of our content, including Premium articles.
Subscribe