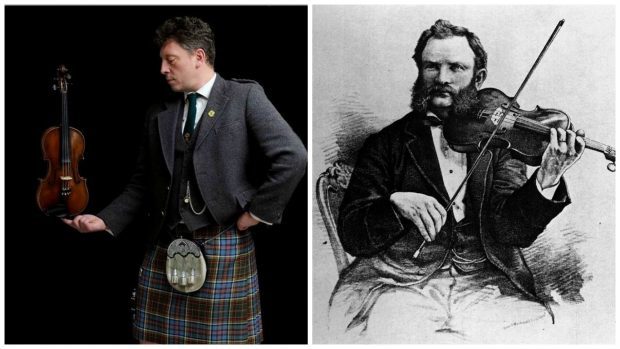 A Deeside fiddler is hoping to get a life sized statute of a local music legend put up in the centre of an Aberdeenshire town.
Paul Anderson wants a statue of Scottish dancing master, fiddler and composer James Scott Skinner to be placed in Banchory.
The Tarland fiddler met council officials to discuss the idea this week, but is also keen to get feedback from local residents too.
He is now planning to draw up the costs of the project to make an official proposal for Scott Skinner Square.
Mr Anderson said: "The idea something I have thought about for quite a long time as I think it's important that people know who he is when they come to Banchory.
"He performed for Queen Victoria, in Royal Albert Hall and was the first Scot to commercially record music and so was a very influential man in the industry, both in his time and still today.
"The idea is in its very early stages, it was just an idea, and then I got in touch with Councillor Linda Clark and met with her to present the idea to her, see what she thought to having this life size statue.
"It is something I feel passionate about having, it hasn't been approved or gone to council yet, but I would be interested to gauge people's views on the idea and see if it something people would want or support.
"I think it would be a fantastic addition to the square, I have seen a lot of similar things in other cities and think it could be something special for the area."
Mr Anderson said he thought the scheme could be community funded if enough people were in support of the idea.
He added: "There is still nothing definite, but all ideas have to start somewhere and I am excited to see where it might go next."
Mrs Clark, who represents Banchory, added: "I think it's a wonderful idea and feel that not enough people know about his connection to the area.
"I am fully behind Paul in this idea and hope that other people will as well."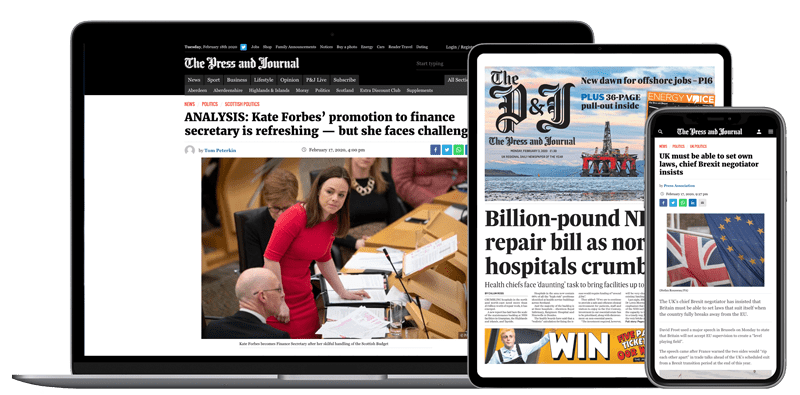 Help support quality local journalism … become a digital subscriber to The Press and Journal
For as little as £5.99 a month you can access all of our content, including Premium articles.
Subscribe