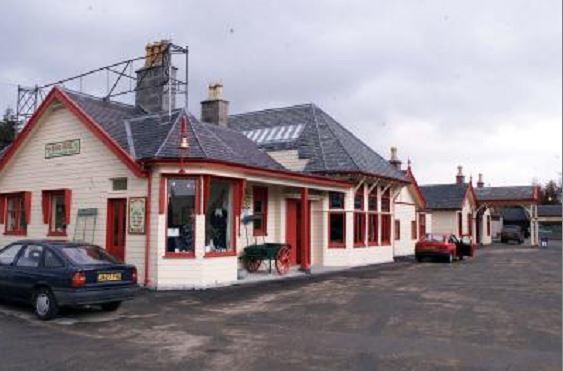 Plans to reinstate the Old Royal Station in Ballater have been given the seal of approval.
The Cairngorms National Park Authority (CNPA) approved Aberdeenshire Council's planning application for the historic building today.
The station – housing the town's Visitor Information Centre, a restaurant, museum and other businesses – was almost completely destroyed by fire in May 2015.
The principle elevations of the original building will be reinstated matching the Victorian architecture and detailing, including Queen Victoria's Waiting Room.
The internal plan layout will be slightly different to provide better provision for a variety of uses including tourist information facilities, a café, library and the building will be extended to the platform side to provide a better environment for exhibitions.
There will also be enhancements to the surrounds of the building with resurfacing works, tree planting and seating areas to provide a new public space in the form of a station square.
Planning committee convener Eleanor Mackintosh said: "We are delighted to be able to approve Aberdeenshire Council's application to bring back the Old Royal Station, which has been missed greatly by the community and visitors to the area.
"Ballater experienced more than its fair share of troubles in 2015 so it is great to see the town back on its feet and very much open for business with a number of exciting developments going on."
Chairwoman of Aberdeenshire Council's Marr Area Committee, Moira Ingleby, said: "I'm delighted the refurbishment of the Old Royal Station is moving ahead apace as it was such a focal point for the town, and I am equally pleased to see the station square will also benefit from the development.
"Approval of the plans is testament to the work which has gone on behind the scenes to get to this point, making sure the necessary funding is in place to provide something which is hopefully even better than was there before and continues to be a point of interest for locals and visitors alike."
The Ballater Railway Station was opened in October 1866 by the Great North of Scotland Railway and was the nearest station to Balmoral Castle. It closed in February 1966.