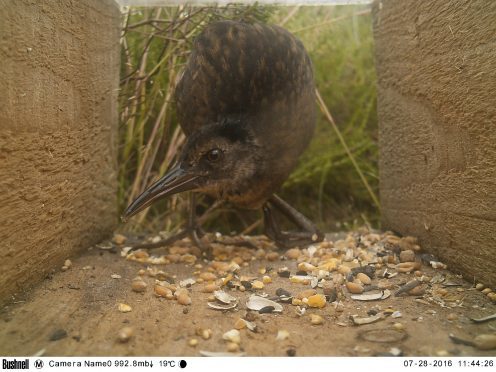 One of the UK's most elusive bird species has been found breeding at an Aberdeenshire reserve.
Delighted birdwatchers have captured images of the evasive water rail at the Red Moss of Netherley, near Stonehaven, for the first time ever.
Both adult and juvenile birds have been spotted at several areas of the beauty spot, which is run by the Scottish Wildlife Trust.
Throughout the summer months, remote cameras were set up next to a box baited with mealworms by reserve wardens, Nick Littlewood and Rose Toney.
By early July, the water rail chicks were being spotted.
Mr Littlewood said: "Water rails are far more often heard than seen. They have been heard calling at the reserve for some years but until now there was no concrete evidence they were breeding.
"We set up a box baited with meal worms with a remote wildlife camera.
"Over the summer rails were frequent visitors to our camera, including a number of black, fluffy chicks which started to visit from early July. We think that there were at least two breeding pairs."
They are only found on the east coast, central belt and borders of Scotland.
Though a relatively common animal, their elusory nature is such that only 130 breeding pairs were recorded in the UK in 2014, though the true population is believed to be much higher.
The birds live in freshwater wetlands and are difficult to spot during their breeding seasons.
RSPB Scotland species policy officer, Keith Morton, said: "It's brilliant to know that water rails are breeding successfully at Red Moss of Netherley reserve.
"These birds are always exciting to hear about because they can be so difficult to see.
"Water rails are notoriously secretive and although you may hear them calling – if you recognise their eerie, pig-like, squeals – catching sight of one is never easy.
"Water rails live in dense waterside vegetation in thick cover, around rivers, ponds and the edges of lochs, where they feed on small fish, snails and frogs.
"There seems to be more of them breeding in Scotland over recent years but this might just be because more are getting found.
"They get a bit easier to see in winter, when their numbers are boosted by continental birds but severe winter weather, that causes shallow water bodies to freeze, can affect them badly."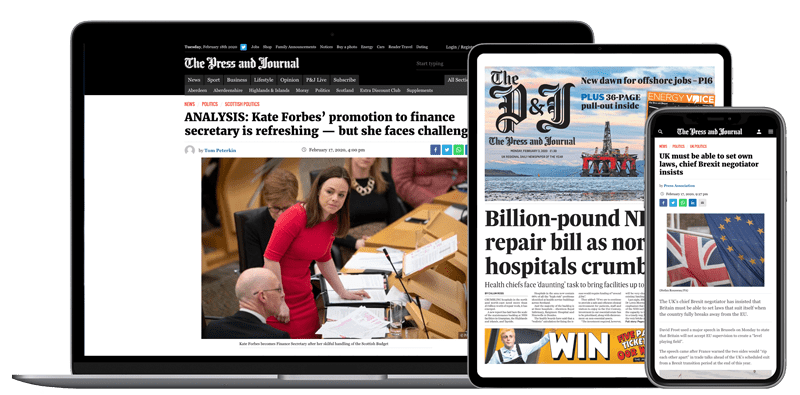 Help support quality local journalism … become a digital subscriber to The Press and Journal
For as little as £5.99 a month you can access all of our content, including Premium articles.
Subscribe