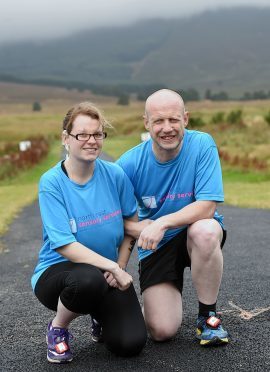 Two inspirational north-east runners overcame their disabilities to steal the show at one of Scotland's toughest charity challenges.
Blind Neil Skene and Leona Glennie, who has Usher syndrome, were among those taking part in the Banchory Beast Race on Deeside.
The duo and about 2,500 battled through mud, lochs, forests and a string of military-style obstacles from tunnels to cargo nets to complete the gruelling 10K.
Starting at the cold waters of Knockburn Loch, near Strachan, the Prime Four-sponsored event was organised in aid of the Chest, Heart and Stroke Scotland (CHSS) charity.
Mr Skene, 49, and Ms Glennie, 26, both work for North East Sensory Services in Aberdeen and wanted to prove sensory conditions were not an obstacle to taking on the challenge.
Ms Glennie – who is deaf and partially sighted – ran with colleagues Diana Daneels and Andrew Douglas, using sign language to explain the route as it unfolded.
Afterwards she said: "I am so grateful to our whole team for working together. We pushed each other, we pulled each other – and we made it.
"I am determined to make sure the Usher syndrome which I have doesn't get in the way of my life."
Mr Skene ran connected to friends Graeme Hay, Fergus Boyle and Alan Coull.
He said: "The Beast was an absolutely brilliant experience. Most of us have a few cuts and bruises, but we really enjoyed it. Our team worked really well together to encourage everyone over the obstacles.
"We wanted to conquer 'the beast' to prove that with the right help, there is no limit to what you can achieve; even if you have sight or hearing loss."
The pair completed the Beast Race in one hour, 59 minutes and 17 seconds, crossing the finishing line hand-in-hand.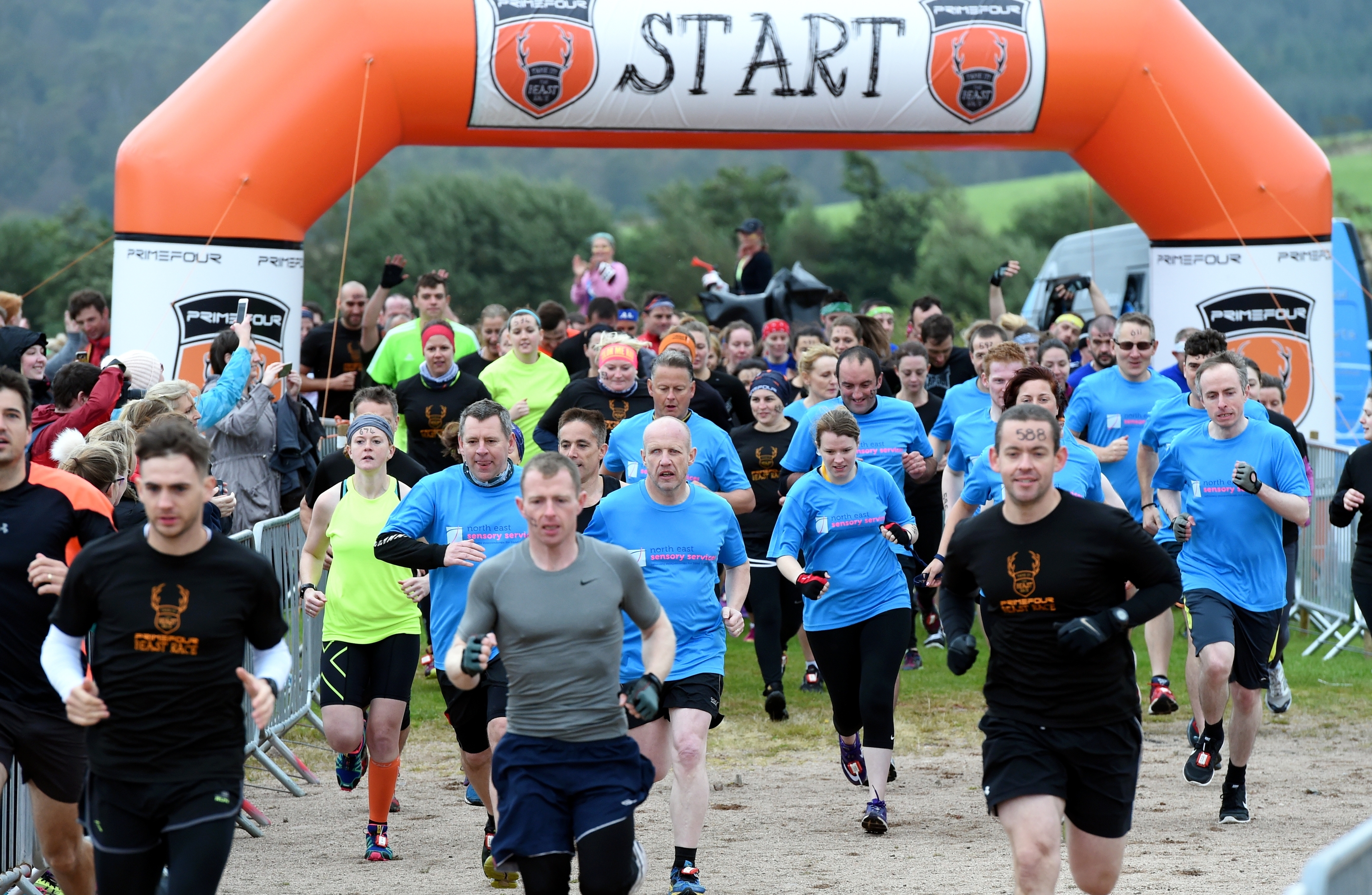 Both also took on Mount Kilimanjaro in 2014.
Jono Buckland, director at organiser FireTrail Events, said all the runners were "winners".
He added he was "full of awe at the way Neil and Leona" took on the challenge.
Gareth Hunt won Saturday's race in 52 minutes and 24 seconds, beating nearest rival Jack Peckham by less than 0.9 of a second.
The fastest female participant was Jodie Smith, who completed the race in one hour, 22 minutes and 29 seconds.