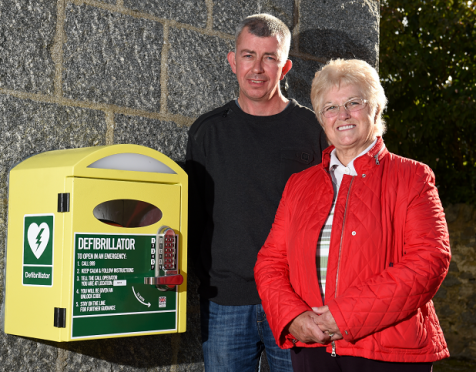 A family run business in Aberdeenshire has donated lifesaving equipment to its local community as part of its 90th anniversary celebrations.
Alford based John McLeod and Sons will be celebrating 90-years of business in January, and to mark the milestone the company has donated a Public Access Defibrillator (PAD) to the village.
The company, which is now run by Meg McLeod and her son, Gary, said they were prompted to donate the machine after hearing about them from the local rotary club.
Mrs McLeod said: "As the business is going to be 90-years-old in January, we wanted to do something to mark the celebration, but that would also benefit the community and give back to them after all the years of support which we have received.
"After hearing about the need for defibrillators in areas such as Alford from the rotary club, we decided this was the appropriate thing to donate, and something that, whilst we hope it wouldn't be needed, it could save someone's life."
The company, which opened back in 1927 by Mrs McLeod's father-in-law, started as a garage servicing business before expanding into selling railway sleepers and ex-army supplies in the 1960's.
Mrs McLeod added that whilst the need for PAD's wasn't something her family has personally encountered, it was well known that machines were vital in rural areas, with ambulances often having to travel long distances to reach Marr.
She said: "We've based the defibrillator outside the public hall, as it is used every day and hopefully is in a prime location if someone should need it."