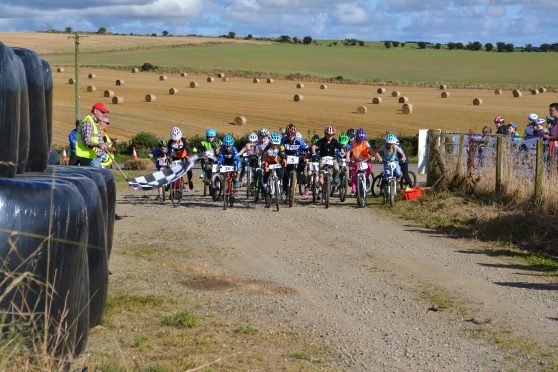 A north-east cycling event for children has been hailed as "tremendous" following its first ever year.
Organisers of the Methlick Kids Bike Challenge on the Hill of Skilmafilly, near Ellon have hailed the event's young participants in its inaugural year.
The race was organised by the village's branch of the Royal British Legion as an extension of the organisation's popular annual 73-mile charity cycle.
A total of 28 youngsters from the two age categories – primaries six and seven, and first and second year – took part in the sporting event, which covered roughly 2.5miles.
A crowd of about 90 people turned up to watch the kids tackle the hill on their bikes.
Coming out on top of the secondary age events were Kimberley Jackson for the girls category and Alexander McLeod for the boys one.
For the primary age races the winners were Lucy McLeod and Reubens Thompson.
Organiser Boyd Ross said it was a pleasure that so many local youngsters were getting on their bikes.
He added: "We got a really good turnout. I have to say on the day it was tremendous. There was lots of positive feedback from not just the youngsters but their parents too.
"The location itself was tremendous, there were no incidents, and we even had some very, very young competitors who were a bit put out that they couldn't take part so they went out with their dads with elongated carriages.
"We were really impressed with the turnout and the day itself and the view we got from the location. It was a very, very fine afternoon.
"We had 28 participants in total. There was nine in the senior event and 19 in the junior event. One of the winning kids did the route in nine minutes."
The event included a barbecue featured two different routes and was sponsored by Dave Smith, of Skelmonae Wind Farm.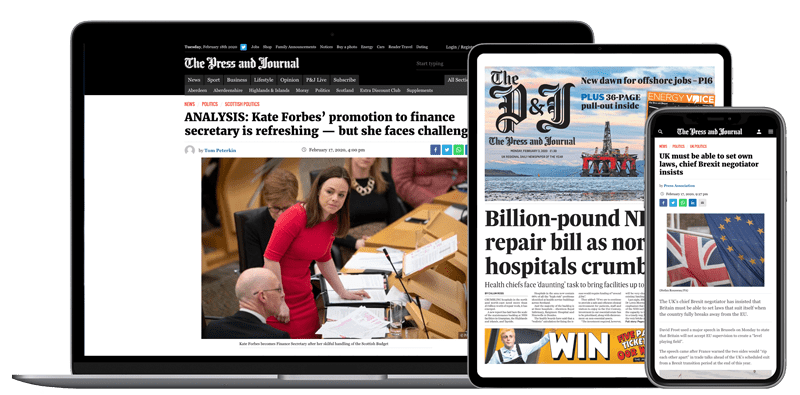 Help support quality local journalism … become a digital subscriber to The Press and Journal
For as little as £5.99 a month you can access all of our content, including Premium articles.
Subscribe