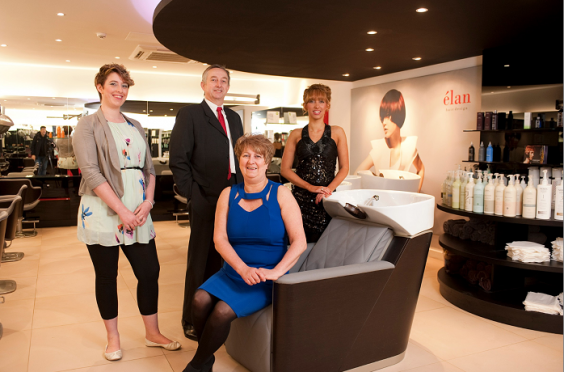 An Aberdeenshire business which can claim to be the UK's most eco-friendly hair salon has signed up to the Buy North East campaign.
Élan Hair Design, which has won 25 business awards in the past four years, has pledged to support the campaign – launched by Aberdeen and Grampian Chamber of Commerce and The Press and Journal – and says the support of local firms has been key to its success.
Almost 170 businesses have signed up to the Buy North East campaign.
They have pledged to put Buy North-East on their next board agenda, then move at least one contract or piece of business to a local supplier.
Companies which get involved also join the Buy North East Roll of Honour at the campaign website, www.buynortheast.co.uk.
Lorna Milton, director of Inverurie-based Élan Hair Design, said: "We're delighted to have joined the Buy North East campaign.
"It's a terrific idea to encourage firms across Aberdeen City and Shire to consider shopping closer to home and help to support our local economy through challenging times.
"Since 2012 we have made tremendous strides environmentally, which have boosted our business commercially, and without doubt we could not have achieved our targets without the help and advice of our valued local partners."
Keenan Recycling, a food waste and garden recycling business based at New Deer recycles Élan's food waste and composts its customers' shorn hair clippings and single-use compostable towels across local farmers' fields.
Additionally, One Stop Waste Solutions, an Aberdeen-based waste management and recycling company, recycles Élan's plastics, glass, cardboard, paper, batteries, and WEEE goods – electrical and electronic equipment – as well as advising on working practices which can help the salon further reduce its total waste sent to landfill.
And now Élan is open to genuine approaches from companies in the north-east who provide items the salon still currently sources from suppliers further afield.
Ms Milton added: "Due to the eco-friendly ethos of our business and our drive to be as carbon neutral as possible there are a number of products that we cannot source locally.
"We're particular about the cosmetic products we stock due to their natural and organic qualities and as a result we have sourced these from UK-wide suppliers since the start of our environmental project.
"The business is committed to our region and to that end we'd be delighted to engage with others who can help us ensure we purchase as much of our stock as possible from the north-east."