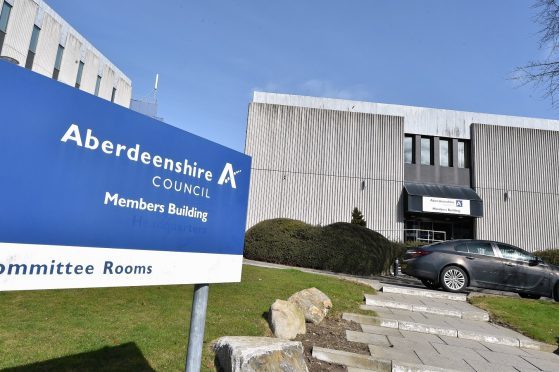 A row has erupted over the future of Aberdeenshire Council's HQ after an opposition leader branded plans to built a replacement as a "vanity project".
The authority currently operates from Woodhill House in Aberdeen and remains the only council in Scotland based outside its own boundaries.
However, Aberdeenshire's SNP-led administration has proposed relocating to a purpose-built office in Inverurie, a promise reiterated by local by-election candidate Neil Baillie.
But opposition Tory leader Jim Gifford has condemned the rhetoric as empty electioneering and questioned how the new site would be funded.
The Alliance group leader said: "It's not only not been agreed by council, it's not even been discussed by council.
"This has been on the go for years. We're the only council in Scotland with an HQ outside of our area. There are historical reasons for that."
Mr Gifford added that private discussions were held under his previous administration three years ago.
And he confirmed: "There were plans to move the HQ to Inverurie, but that involved selling Woodhill House for a significant amount to cover the debts on the building.
"Currently, you couldn't give away Woodhill House. That's why the SNP's business case is flawed. If there's no business case, it is just a vanity project.
"How are we going to pay for a new HQ? You can't just throw stuff into an election"
Last night, council co-leader and SNP councillor Richard Thomson replied: "This is desperate stuff from the Tories, which goes to show that they are completely on the back foot here.
"Cllr Gifford leads an opposition which has spoken out strongly against any move from Woodhill House.
"Now, he seems to be admitting the administration he led until last year was well aware of the arguments in favour of a move, but that they lacked the collective will or gumption to do anything about it.
"Everyone knows Woodhill House is far too big for the council's needs and costs council taxpayers far more to run than a smaller, more efficient building would.
"The building's one saving grace is it's an attractive site for redevelopment."
The Partnership administration made the creation of a new headquarters in Inverurie a central plank of their agenda when they seized power last year.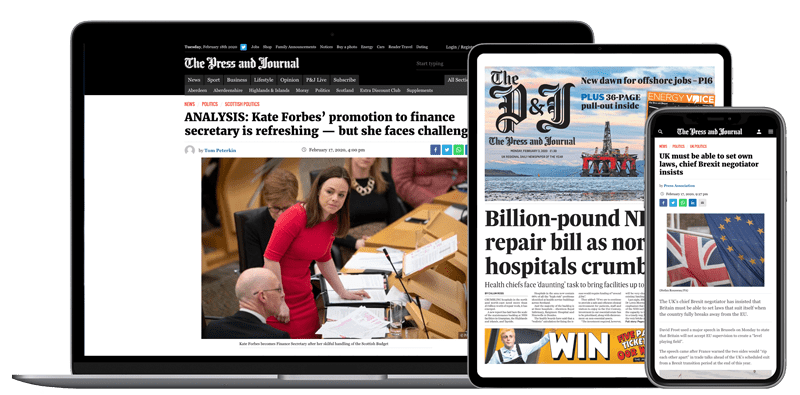 Help support quality local journalism … become a digital subscriber to The Press and Journal
For as little as £5.99 a month you can access all of our content, including Premium articles.
Subscribe