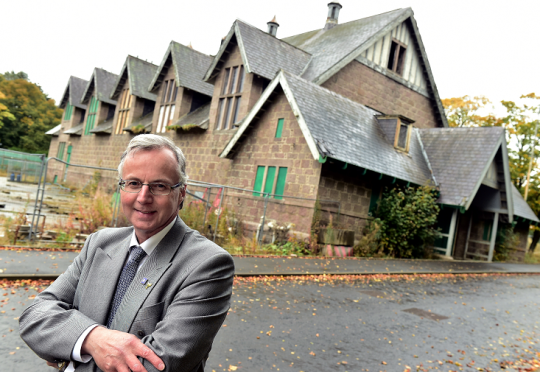 A former psychiatric hospital which has lain empty for more than 15 years is on the verge of being sold.
The Kingseat building at Newmachar was closed in 1999 before being taken over by Avant Homes.
Over the past 12 years the developer has built 300 houses at the site.
But a number of abandoned hospital buildings have been left and have become a derelict eyesore.
A deal to sell them is close to being finalised – a development welcomed by East Garioch councillor Fergus Hood, who said the local community would also be pleased.
Councillor Hood said: "This is very positive move by Avant to sell the remaining buildings as a single package.
"There have been other sites within the Kingseat area that they have sold off individually but it is a good move to take the initiative to sell it on as a whole rather than separately.
"Kingseat is a wonderful location and a beautiful place and all it needs is this last final push to finish off the old buildings, and I am sure that all the residents will be extremely pleased to hear of this development and see the buildings sold off moving forward.
"The Kingseat residents association have worked hard in the background over a number of years trying to move things forward.
"it has been some years since work has been done on the buildings and I am glad that the work of residents, councillors and developers has led to this positive outcome."
Under the terms of the original planning consent, the developer was also obliged to build a children's play park, and work on it is now expected to go ahead.
An Avant Homes spokeswoman said: "The Kingseat site has been on the market for some time, and after considering several offers we have now selected a preferred purchaser, and have accepted an offer to sell all interests at this site.
"On conclusion of missives, the purchaser will submit a planning application for the site.
"We are confident that the purchaser will continue to enhance the site and build on the good work that Avant Homes has already undertaken."
Kingseat Hospital was opened in 1904 as the Aberdeen District Asylum.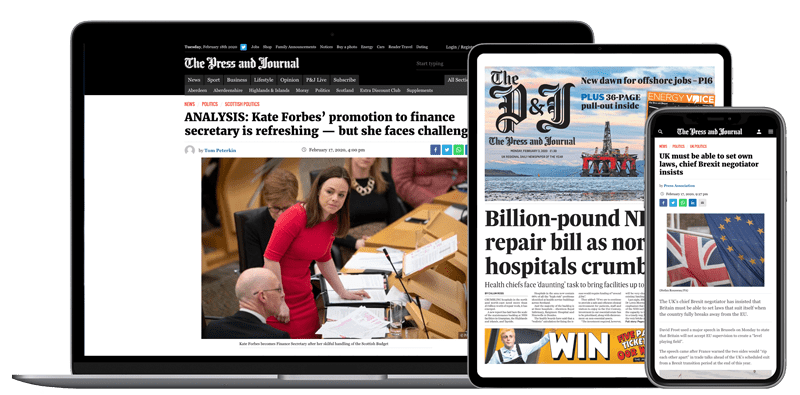 Help support quality local journalism … become a digital subscriber to The Press and Journal
For as little as £5.99 a month you can access all of our content, including Premium articles.
Subscribe