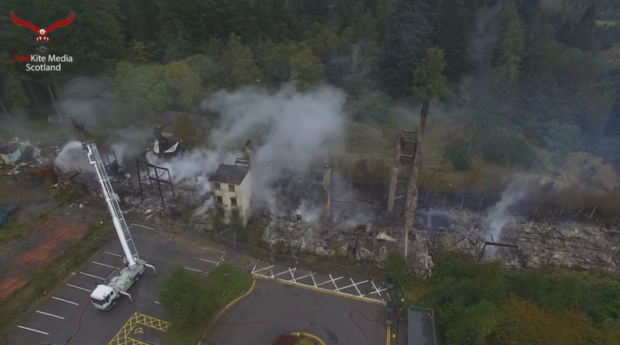 A huge fire which destroyed a derelict Edwardian hospital – hailed as being among the "best of Aberdeenshire's historic buildings" – was started deliberately.
Police and fire chiefs launched an investigation yesterday after the Glen O'Dee Hospital, near Banchory went up in flames.
About 65 firefighters worked through the night to bring the blaze under control after it broke out at about 11.30pm on Thursday.
Crews remained at the scene for much of yesterday, blasting the smouldering remains with water.
Local residents were shocked to waken up and discover the former sanatorium – which featured in a BBC TV restoration programme and had the support of Prince Charles – had been destroyed.
https://www.facebook.com/andy.kay.1485/videos/10209321166119752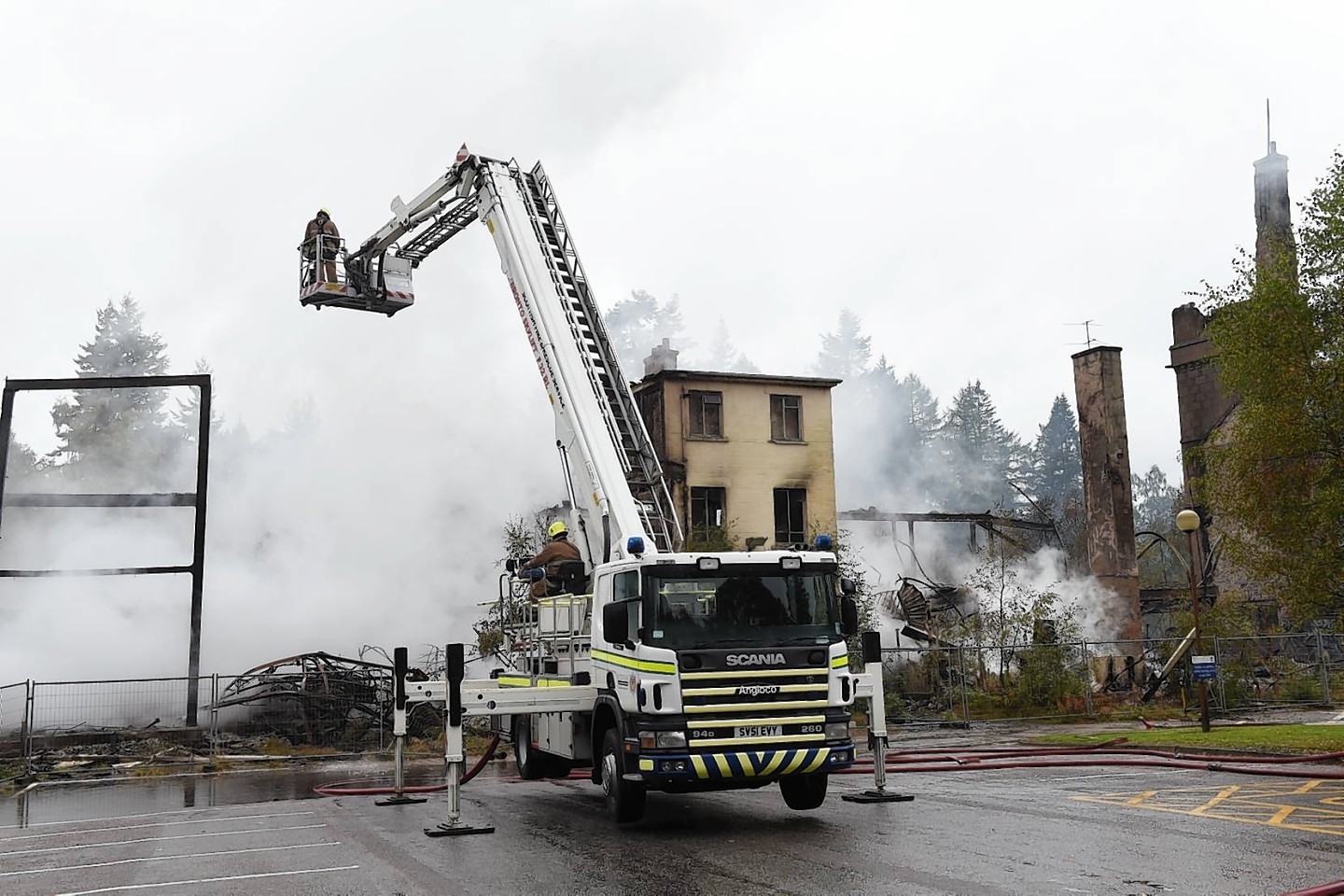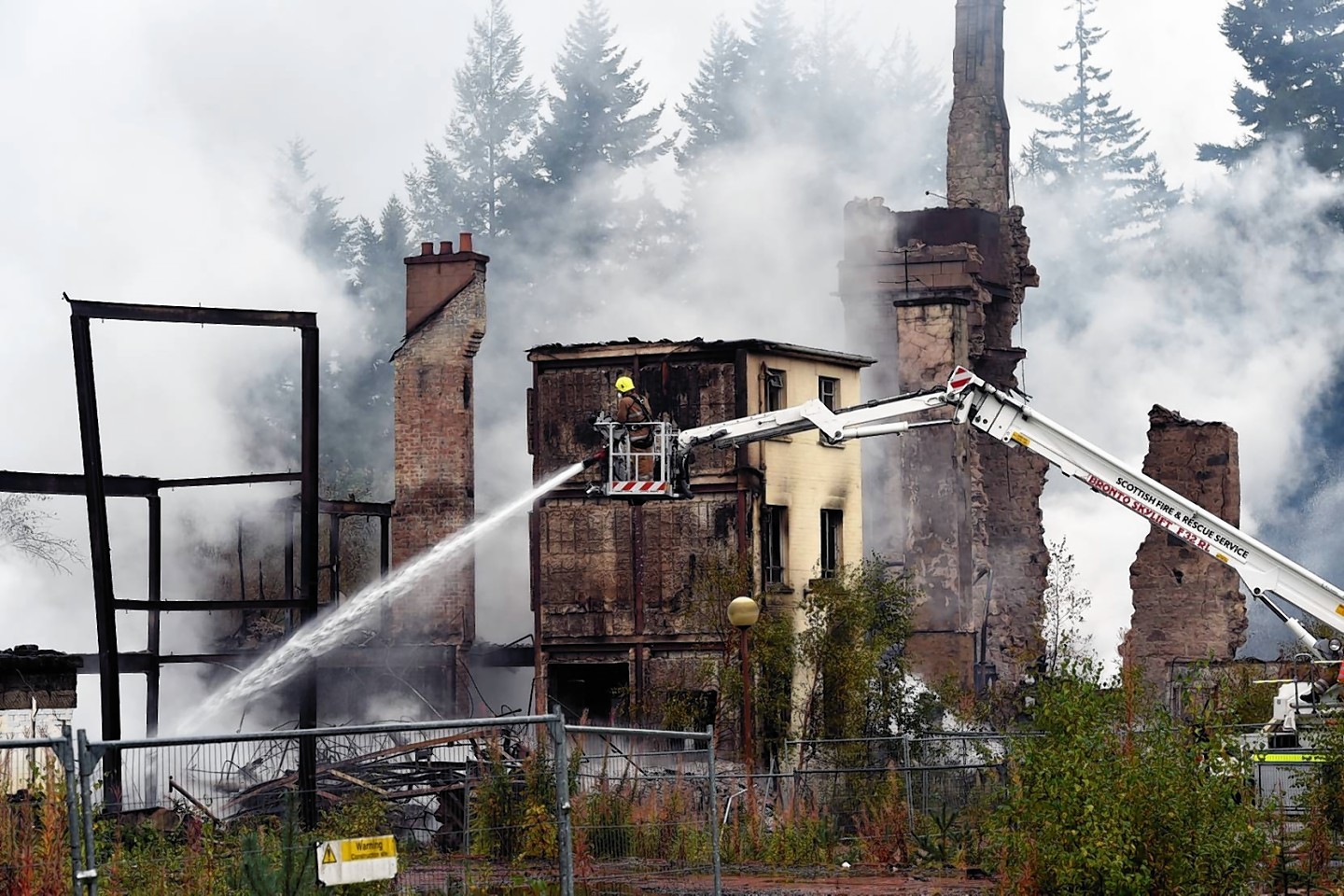 Speaking at the scene, fire service area manager Alan Hornberry said the fire had spread through the A-listed building quickly, with the flames bursting through the roof and windows.
He said: "We are working with the police investigation teams to determine the cause of the fire and then we will work with building control and the owners of the site to try and make it as safe as possible.
"The fire spread incredibly rapidly once it had hold, there were flames breaking through the roof of the building and coming out of most of the windows.
"The crews have been utterly tenacious in fighting this fire, some very high levels of fire fighting skills have been displayed and their work has been exemplary."
Despite the drama, patients at the new Glen O'Dee Hospital across the road did not to be evacuated.
The burnt-out building has now been sealed off, and investigations are continuing.
But Detective Sergeant George Nixon confirmed the fire was being treated as suspicious, and urged anyone who saw anything unusual in hours leading up to the fire to come forward.
He said: "While the value of the damage has not yet been established this was a significant fire which has caused extensive destruction to a listed building.
"We are treating the fire as wilful and would appeal to anyone who saw anything unusual or suspicious in the area yesterday evening or has any information to contact police on 101 as soon as possible.
"This type of behaviour will absolutely not be tolerated. It goes without saying there is a significant risk of harm with such irresponsible behaviour."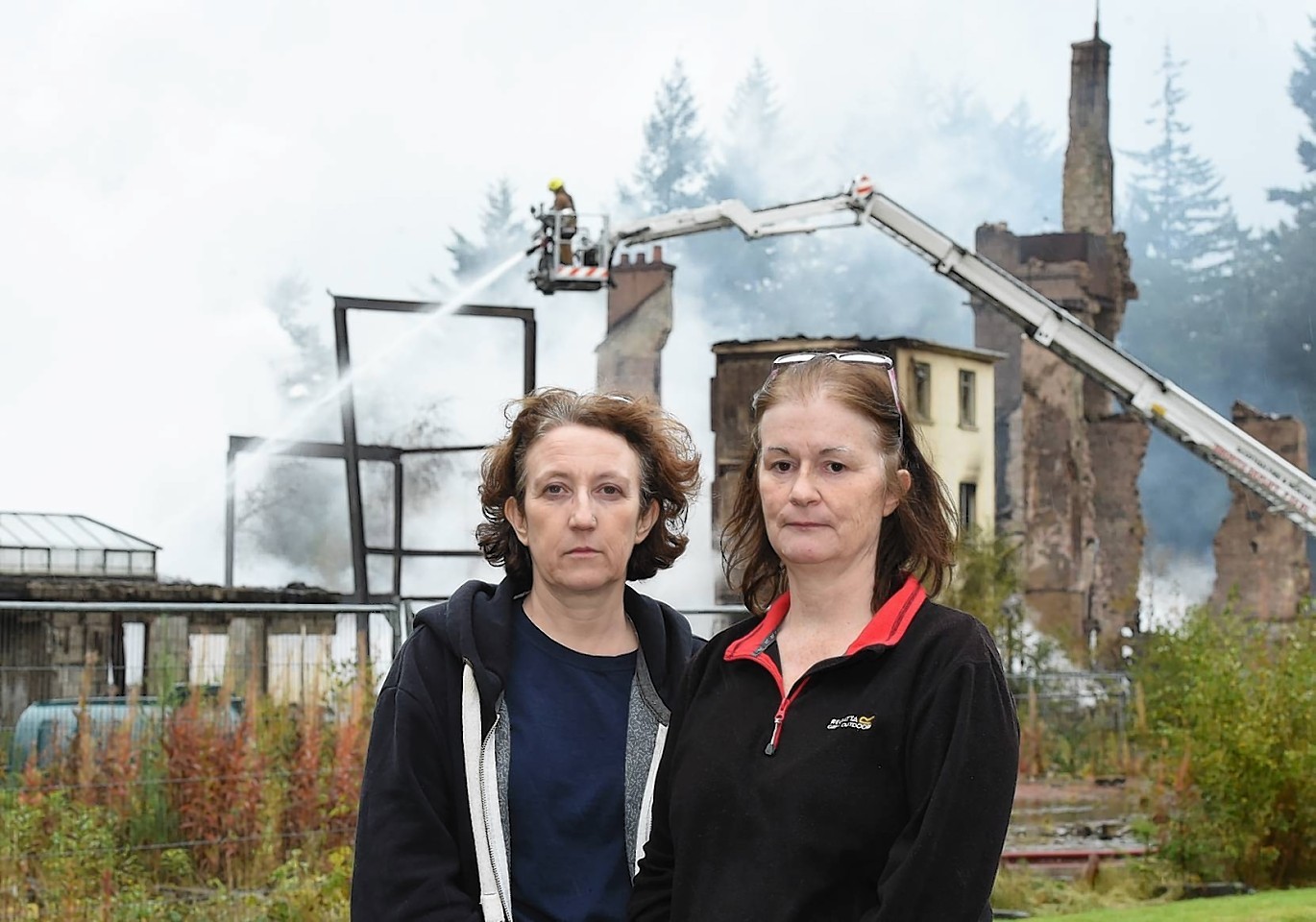 Glen O'Dee was built in 1900 as a sanatorium for patients suffering from tuberculosis.
The building was requisitioned by the Army during World War II, and used as a billet for troops undergoing their training.
It was later converted into a hotel, then a home for the elderly before closing in 1998.
Prince Charles had also previously lobbied former first minister Alex Salmond to secure the future of the building. In a letter to Mr Salmond, he bid for backing to save the deteriorating hospital.
A spokesman for Historic Environment Scotland said the fire was devastating, but they were waiting for news on what could be salvaged.
He added: "We had hoped that Glen O'Dee Hospital would find a new use and have a prominent place amongst the best of Aberdeenshire's historic buildings."
Residents described it as "very sad" that the building – which had three planning applications pending – had been razed.
One woman said: "At first I thought it was another flood, but when I knew what was happening I was shocked.
"It was a beautiful building and it's very upsetting news to know it has been destroyed."
Another added: "I walked my dogs up there after the fire and couldn't believe it was gone. It's a very sad incident, but I am glad no one was hurt."
Local MSP Alexander Burnett said: "The most important thing is that it did not spread to nearby hospital buildings and that all the patients and staff were kept safe.
"Despite the fact that the building has been closed for some time, it has a significant history and the local community in Banchory and the surrounding area will be saddened to see it destroyed like this."
Angela Wood, from the Health and Social Care Partnership for Aberdeenshire Central, added: "It is very sad to see the hospital burnt down but I am relieved that all our patients and staff are safe. The emergency services worked exceptionally overnight and coordinated so well with all our ward stuff."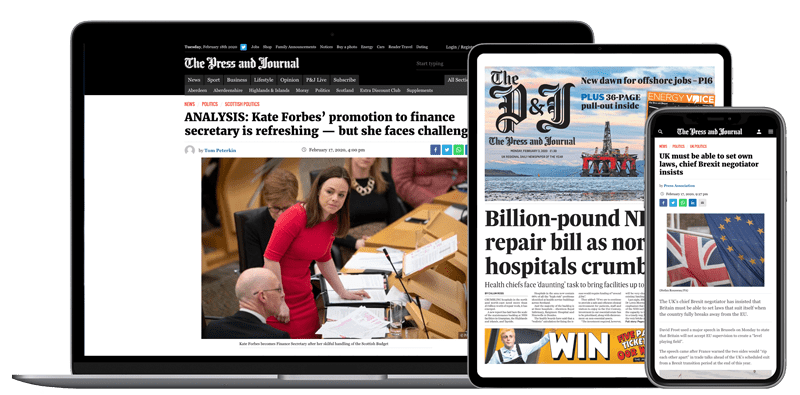 Help support quality local journalism … become a digital subscriber to The Press and Journal
For as little as £5.99 a month you can access all of our content, including Premium articles.
Subscribe