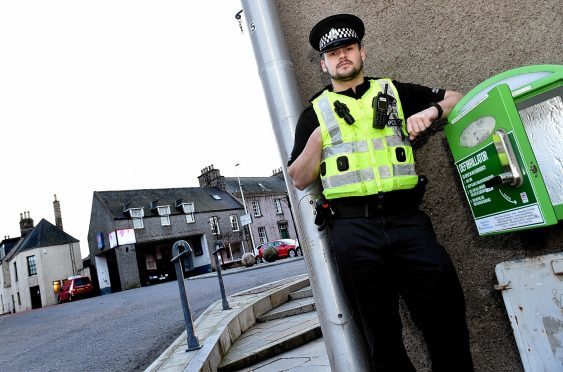 Police investigating a string of defibrillator thefts believe they are likely to be the work of "misguided" individuals rather than an organised criminal gang.
The lifesaving machines – funded by local communities – have been stolen from Oldmeldrum, Newtonhill and Udny Green.
One was taken from outside the Old Mill Road pharmacy in Newtonhill, and another from the village's Tesco store, between September 26 and October 10.
Another of the heart-start devices was stolen from Udny Green on September 13, and later found abandoned near Pitmedden.
Another public access defibrillator was taken from Oldmeldrum's Market Square between Wednesday, July 6 and Thursday, July 7.
Inspector Colin Taylor, who is investigating the incidents, said the thefts were a "step too far".
He added: "I can't
think of anyone stealing them for monetary gain.
"It seems this is some sort of misguided prank. One was found abandoned near Pitmedden.
"I think people are failing to think through the serious consequences of their actions."
He added that if there was a black market for the devices, it was yet to come to light, adding such a thing would be "restrictive".
Insp Taylor said: "If there is we are certainly not aware of it, we'd be interested in any sort of information that suggests that was the case.
"We are more inclined to think it is pranks or misguided stupidity gone wrong.
"We certainly have no information that suggests the same people have taken all of them. It is possible, but we can't say that for definite.
"They are very valuable pieces of equipment, but you can't secure them. These things have to be accessible 24-7.
"We are not aware across the whole of Scotland of a great many of these things going missing."
Insp Taylor said: "Whether it is a crime spree or not, I think they do attract attention, and these people are just seeing them as a novelty and deciding 'I am going to take that' without thinking of the consequences.
"It is just beyond belief really. I am struggling to understand the motivation behind this."
Police have urged anyone with information to contact them on 101, or Crimestoppers on 0800 555111.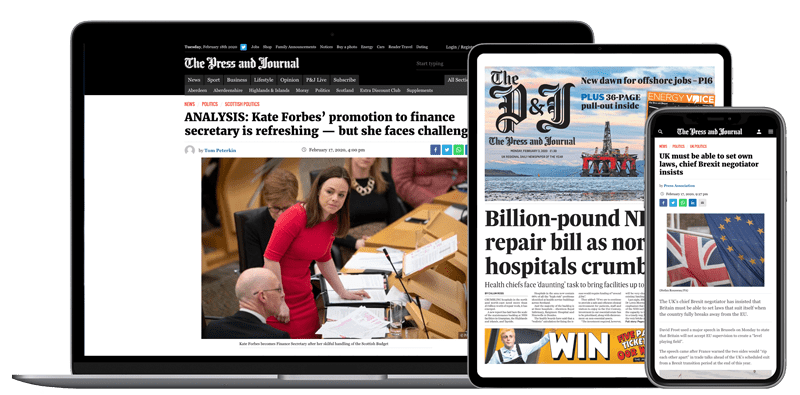 Help support quality local journalism … become a digital subscriber to The Press and Journal
For as little as £5.99 a month you can access all of our content, including Premium articles.
Subscribe