A new video has emerged showing the extent of the damage caused by a huge blaze at the historic Glen O'Dee hospital.
The drone footage, taken by Red Kite Media Scotland, shows the devastation left behind after firefighters fought through the night on Thursday to bring the first lot of flames under control.
Crews were called back to the scene of the fire on Sunday to bring a second incident under control – just days after it was destroyed by the ferocious blaze.
And the man who oversaw the fire and rescue response, station manager Stuart Cruickshank, says there is all but nothing left of the A-listed sanatorium.
Mr Cruickshank said: "There was a small flare up and it had to be damped down again. It was nothing on the same scale. There is not a lot left to burn.
"In some respects it (the main fire) was challenging for the location of the incident and water supply. It was just a case of trying to deal with it and the environment around it.
"We were trying to contain the building where possible. It was a derelict building. I think, to be honest, the building is gone.
"Between ourselves and the police we are looking to make further inquiries."
Glen O'Dee was built in 1900 as a sanatorium for patients suffering from tuberculosis.
The building was requisitioned by the Army during World War II, and used as a billet for troops undergoing their training.
It was later converted into a hotel, then a home for the elderly before closing in 1998.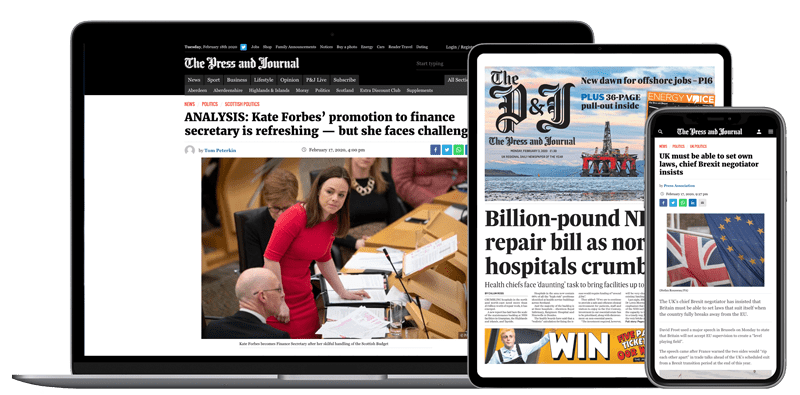 Help support quality local journalism … become a digital subscriber to The Press and Journal
For as little as £5.99 a month you can access all of our content, including Premium articles.
Subscribe