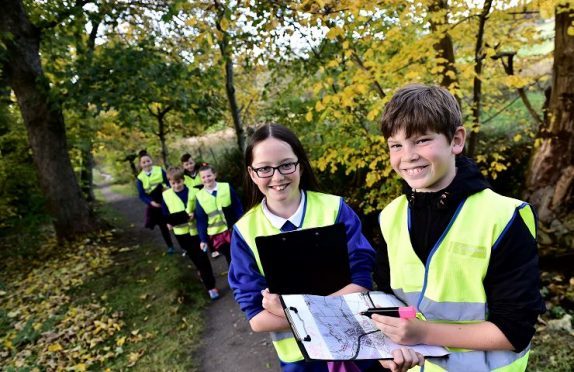 North-east school pupils, fed up with dog mess on their village streets, are spearheading a campaign to encourage people to clean up after their pets.
Posters and flyers, specifically aimed at irresponsible owners, are being designed by children from Lumphanan primary school.
The pupil council found 30 examples of fouling on one short tour of the area, while children have encountered others during their daily exercise.
Councillor Geva Blackett, who took the idea to the school, said the message would have more impact coming from the younger generation.
She added: "I was getting a lot of complaints – with people saying they don't want to let their toddlers out of their pushchairs.
"It's probably just one or two people who are responsible, but it soon mounts up.
"By doing this, we are not just educating the next generation, but applying some pressure to adults as well.
"It's rather like the anti-smoking campaign. The kids put so much pressure on adults to stop that it works."
Teacher Ciona Cox, who supervises the pupil council, was delighted with how its young members "really took it [the message] on board right from the get go".
They have been looking at whether special bins are in the best places.
Mrs Blackett added that schools in Aboyne and Ballater were also being asked to consider a similar approach, hopefully setting a trend across the area.
It is part of the award-winning Green Dog Walkers campaign, a community-led initiative adopted by Aberdeenshire Council.