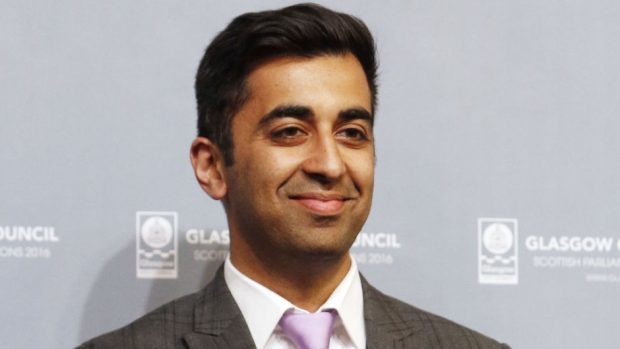 New Transport Minister Humza Yousaf has agreed to meet residents affected by the Aberdeen bypass works – finally ending what has been branded a "continual snub" by SNP ministers.
There has been a litany of complaints surrounding the Aberdeen Western Peripheral Route (AWPR) project, including claims the River Dee has been polluted and fields and fencing along the route have been damaged.
Residents have also frequently expressed concerns about the management surrounding the build, and frustrations with the complaints process, leading to suggestions workers are "riding roughshod" over landowners.
Cabinet Secretary for Economy, Jobs and Fair Work Keith Brown was accused of "passing the buck" after north-east MSP Peter Chapman wrote to him highlighting the difficulties surrounding the project.
Now Mr Yousaf – who was appointed in May – has agreed to come to the region and discuss residents' concerns.
The move has been welcomed by Aberdeenshire West MSP Alexander Burnett, who claimed it was long overdue.
Mr Burnett said: "For several months now, my colleagues and I in the Scottish Conservatives have been trying to persuade the government to take these concerns seriously.
"In my own constituency, local residents have made very detailed submissions on the environmental impact of the works on the River Dee and its tributaries, as well as on nearby farmland.
"While there has been engagement from other agencies, and in particular enforcement action from the Scottish Environment Protection Agency, this continual snub from senior SNP ministers to local residents has given out entirely the wrong message.
"We all know the enormous economic benefits the AWPR will bring, but we cannot have development at any cost, and we must ensure that the impact on the local community and environment is mitigated as much as possible."
Mr Burnett has now written to the transport minister to confirm the specifics of his visit.
A Transport Scotland spokesman said: "A meeting between Mr Yousaf and local residents will be arranged at the earliest opportunity.
"Mr Yousaf is interested to hear first-hand any concerns that the local community may have about this major infrastructure project."
The £745million AWPR is due to be completed by the end of next year.