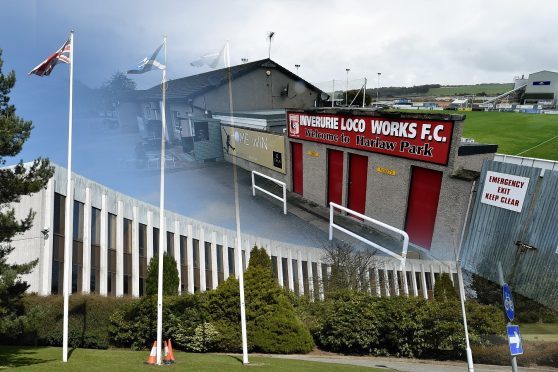 Details of "visionary" plans to transform a north-east football ground into a £37million headquarters have been unveiled by Aberdeenshire Council.
The Partnership administration is proposing relocating from Woodhill House in Aberdeen to Harlaw Park in Inverurie – currently home to Highland League side Inverurie Loco Works.
Now council officers have published details of the scheme including plans to upgrade satellite offices in Ellon and Stonehaven.
A report from the council's director of business services, Ritchie Johnson, will go before the policy and resources committee next week.
Four options will be presented including maintaining the status quo, improving Woodhill House, redeveloping Harlaw Park or moving to an alternative Inverurie location.
Mr Johnson said: "Aberdeenshire Council has had its headquarters in Aberdeen since its inception in 1996, the only council in Scotland to have its headquarters outwith its boundary.
"There is an opportunity now to consider deliverable proposals to relocate within Aberdeenshire, with resultant service delivery and economic benefits."
Mr Johnson said alternatives, including building on the site of the former Ellon Academy or renting offices in Westhill, have been ruled out.
By buying Harlaw Park, Aberdeenshire Council will have space to create an HQ with room for other public services such as the NHS, police and fire brigade.
As part of the deal, Inverurie Loco Works will move to a new multimillion-pound sports complex elsewhere in the town.
More than 1,500 staff would need to be relocated from Woodhill House and the existing Inverurie office Gordon House. The proposals to "consolidate" offices in Ellon and Stonehaven would mean staff from the north and south of the region would cut down on travel.
The new HQ would have a floor space of nearly 100,000sqft made up of offices, "multi-functional" meeting rooms, a service point for residents and a civic space.
As part of the move Woodhill House would be sold, most likely to make way for housing. If councillors back the scheme then construction could begin in October 2019 with the offices open by 2021.
Last night council co-leader Richard Thomson said his administration made relocating from Woodhill House a priority when they took power last year.
He said: "This is a visionary project which is affordable and pragmatic, yet is one which can deliver a real boost to the Aberdeenshire economy and help create a sporting facility for the north-east which will stand comparison with anywhere else in Europe.
"Woodhill House is too big for our needs and is a drain on council resources."
The policy and resources committee will meet at Woodhill House on Thursday, November 17 to discuss the proposals.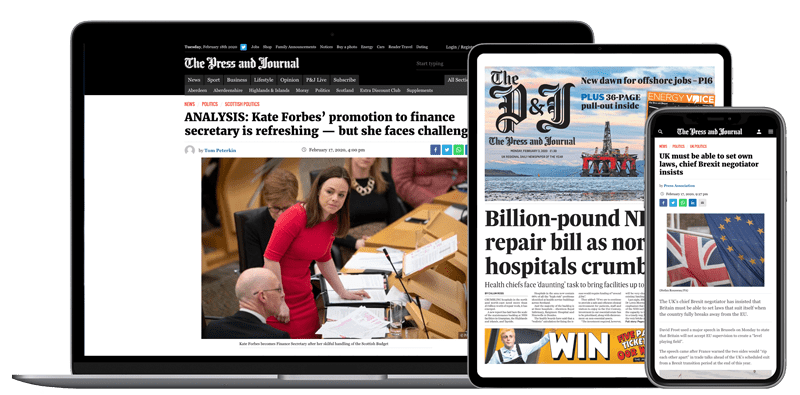 Help support quality local journalism … become a digital subscriber to The Press and Journal
For as little as £5.99 a month you can access all of our content, including Premium articles.
Subscribe